Employee Assistance Program

BCOM wants employees to be able to maintain a healthy balance of work and family that allows them to enjoy life.  The EAP is a free, confidential counseling and referral service that can help employees successfully deal with life's challenges.  BCOM encourages employees to use this valuable service whenever they have such a need.  Employees who choose to use these counseling services are assured the information disclosed in their sessions is confidential and not available to BCOM, nor does BCOM receive any information on who chooses to use the services.
New Directions also offers other concierge services.  For questions or additional information about this program, employees may contact the Office of Human Resources.  Employees can access the EAP program by going to https://eap.ndbh.com/, Code:  burrell
CLICK ON THE FOLLOWING IMAGES FOR MORE SPECIFIC INFORMATION ON THE CONTENT.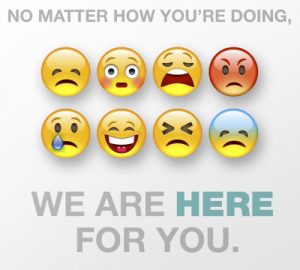 Disclaimer: All images and resources are from New Directions Resource Library