Welcome to Student Financial Aid
A student attending the Burrell College of Osteopathic Medicine is making a commitment to invest in a bright future. The Office of Financial Aid is dedicated to helping students achieve their success and is always ready to guide them through the process of financing your education. We want to provide every student with the resources and information needed in order to develop a sound strategy for meeting each student's education related expenses. Anytime a student needs assistance, our door is always open; just come on in!
Mission of the Office of Financial Aid
The Office of Financial Aid supports the endeavors of the Burrell College of Osteopathic Medicine and empowers future physicians to fulfill their dreams by providing quality advisory services and assistance in selecting and obtaining student financial aid. We promote a student-centered culture which emphasizes continuous learning, responsiveness, and open communication in order to provide quality, personalized service. Focused on the best interests of the student, institution, and taxpayer, our judicious recommendations adhere to the highest ethical, social, and professional standards.
The AY2023-2024 Scholarship Application opens February 22, 2023 at 8:00am and will close on April 7th, 2023 at 11:59pm, MST. Please utilize the Scholarship Application button below to access.
Burrell College of Osteopathic Medicine is proud to assist service members, veterans, and their families in accessing the education benefits they have earned through their years of service to our nation.
If you have served in one or more branches of the US military, you may be eligible for education benefits provided by the Department of Veterans' Affairs. Those who are currently serving in the military may also be eligible for funding offered through the Department of Defense Tuition Assistance Program. In addition, if you are the spouse or child of a deceased or disabled veteran or a service member who is eligible for the Post-9/11 GI Bill®, you may qualify for education benefits as well.
Please visit our Veteran Programs link to get more information about applying VA Education Benefits, for which you might be eligible.
GI Bill® is a registered trademark of the U.S. Department of Veterans Affairs (VA). More information about education benefits offered by VA is available at the official U.S. government website at https://www.benefits.va.gov/gibill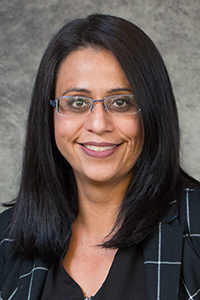 Director of Financial Aid:
Associate Director of Financial Aid