Pre-Clinical Education (Year 1 & Year 2)
Pre-Clinical Education (Year 1 & Year 2)
The College's instructional design utilizes active learning techniques through case discussions, team-based learning, laboratory and skills instruction, and interactive integrative sessions. Individual student preparation is essential and promotes responsibility, intellectual curiosity and stimulates critical thinking and problem-solving skills. Students are engaged through simulated clinical experiences, small group sessions and directed study. Evaluations of student performance are based on written exams, skills-based competency assessments, observational techniques and structured assessments of clinical competency.
OMS I
The systems-based courses required in the first year emphasize basic biomedical science, with clinical correlates. Coursework in osteopathic manipulative techniques, clinical practice skills, medical informatics, and ethics are presented concomitantly. (See Figure 1) 

Figure 1: Year One Curriculum Layout
OMS II
The systems-based courses in the second curricular year emphasize the pathologic and pharmacologic aspects of the biomedical sciences, and provide a foundational education in clinical medicine, disease, and differential diagnosis. (See Figure 2) At the end of Year Two, prior to beginning Year Three, students are required to sit for the COMLEX-USA® Level 1 national board examination.

Figure 2: Year Two Curriculum Layout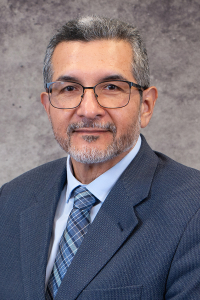 H. Eduardo Velasco, PhD, MD, MS
Senior Associate Dean of Academic Affairs Professor
MD, Mexico's National University
MS, Mexico's School of Public Health
PhD, Johns Hopkins University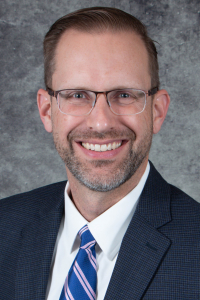 Assistant Dean of Preclinical Education
Associate Professor, Pathology
BS, Texas A&M University
PhD, University of Texas Medical Branch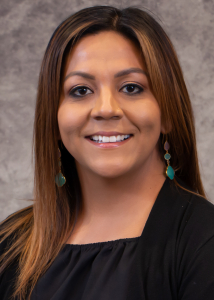 Preclinical Curriculum Coordinator
AA, Dona Ana Community College
BBA, New Mexico State University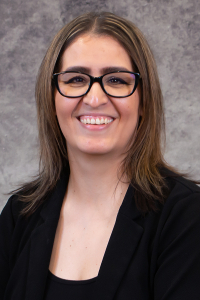 Preclinical Curriculum Coordinator
AA, Dona Ana Community College