Office of the Bursar
Student Accounts
| | | | | |
| --- | --- | --- | --- | --- |
| New Mexico Campus Tuition and Fees (subject to Board approval) | Academic Year 2020-21 | Academic Year 2021-22 | Academic Year 2022-23 | Academic Year 2023-24 |
| Tuition | 57,191 | 58,335 | 60,668 | 63,701 |
| Burrell College of Osteopathic Medicine Student Fees | 1,599 | 1,599 | 1,599 | 1,664 |
| Total Tuition & Fees | 58,790 | 59,934 | 62,267 | 65,365 |
Figures are subject to change. 
*Note: For a complete and more detailed cost of attendance (COA) to use for student loan application, please contact the Office of Financial Aid at financialaid@burrell.edu or at (575) 674-2223.
To learn more about Tuition & Fees; please click here.
Veterans or eligible dependents who receive GI Bill® Benefits or Vocational Rehabilitation Employment services, with a certificate of eligibility or VAF 28-1905, will receive credit in their student account for the amount of funds to be received by the College from these sources for up to 90 days from the beginning of the semester, and will therefore not incur a late fee, denial of access to facilities, or other penalty due to a late payment of tuition and/or fees from the Veterans Administration (VA) during this time period. The restriction on penalties would not apply in cases where a student owes payments to the College beyond the amount of tuition and fee payment to be received from the VA by the College.
Incidents or issues regarding actual or suspected fraud, misconduct, dishonesty, or other illegal practice can be made through our independent, third-party anonymous and confidential reporting service. Concerns may be submitted 24 hours a day using a secure, web-based form at www.fraudhl.com or by calling or faxing toll-free to 1-855-FRAUD-HL. The following Company ID is required to submit a report:  BCOMNM.
GI Bill® is a registered trademark of the U.S. Department of Veterans Affairs (VA). More information about education benefits offered by VA is available at the official U.S. government website at https://www.benefits.va.gov/gibill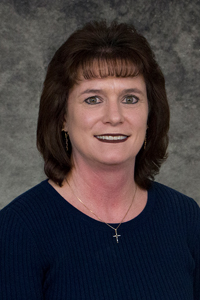 Associate Controller Bursar
Office Hours:
Monday – Friday
8:00am – 5:00pm