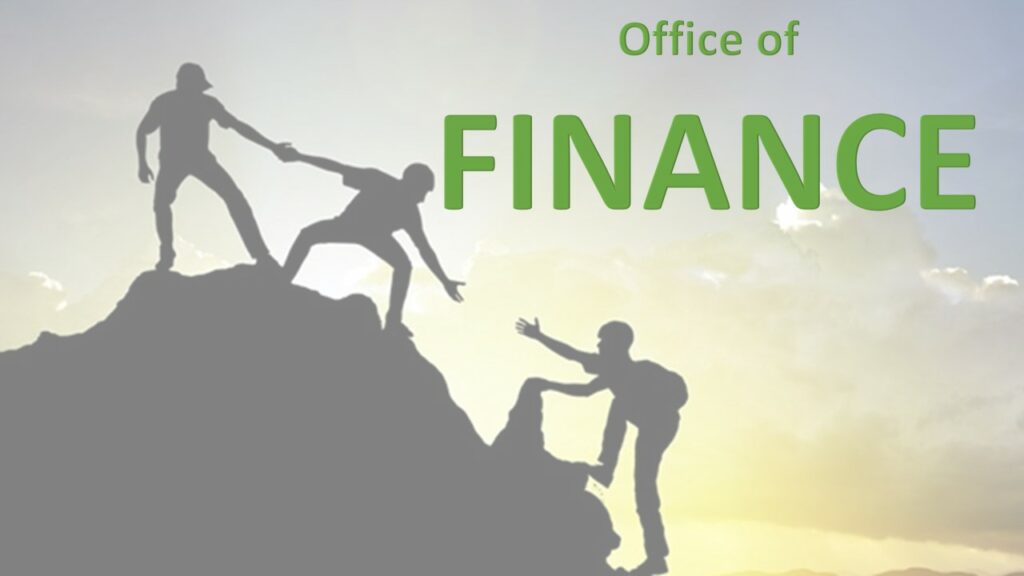 Welcome! The Office of Finance is dedicated to support the College's mission, leadership, and college community by encouraging good stewardship of College resources, providing efficient, friendly service to internal and external constituents and by providing relevant financial information and analysis in a timely manner. If you do not find what you need here, please do not hesitate to reach out.
FY2024 YEAR-END DATES
4/4/2024
Last day to place International Orders
6/4/2024
Last day to submit Purchase Requisition
6/7/2024
Last day to generate Purchase Orders
6/24/2024
Last day for expense reimbursements
6/27/2024
Last day for receiving
7/10/2024
Closing open purchase orders
7/16/2024
Resume purchase requisitions in e-Requester
7/19/2024
Accrue Open Purchase Orders for FY 2023
All employees are encouraged to report any indication of inappropriate or questionable financial activities to one of the following offices:

Compliance Officer
Chief Financial Officer
Controller
President

Questions concerning financial procedures should be directed to the Controller.
The above procedures are provided verbally in training, and posted as a Standard Operating Procedure (Fraud Awareness Reporting).
Incidents or issues regarding actual or suspected fraud, misconduct, dishonesty, or other illegal practice can be made through our independent, third-party anonymous and confidential reporting service. Concerns may be submitted 24 hours a day using a secure, web-based form at www.fraudhl.com or by calling or faxing toll-free to 1-855-FRAUD-HL. The following Company ID is required to submit a report: BCOMNM.