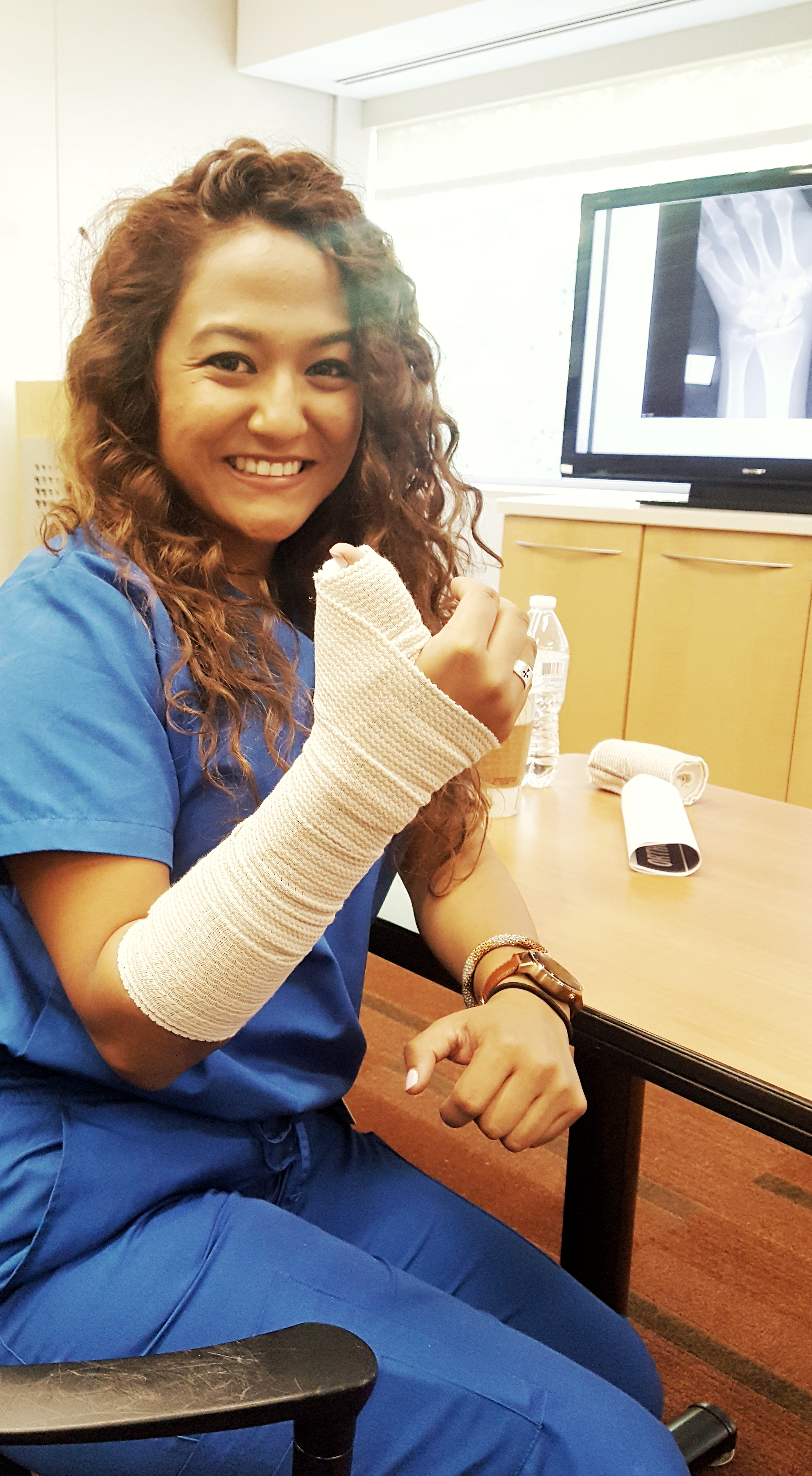 Four students from the Burrell College of Osteopathic Medicine's class of 2020 confirmed just how much they learned in their first year of medical school when they participated in an emergency medicine experience hosted over the summer at Staten Island University Hospital in New York.
"We spent an entire week with the EM residency program, learning different procedures and attending various lectures related to emergency medicine. Out of the 30 students accepted into the program, only the BCOM students were from a school outside of New York," said Joya Singh, who participated in the program along with fellow future physicians Benny Rossner, Michelle Jeu, and Kevin Liao.
Singh added that the BCOM students felt more prepared relative to other first year medical students and were more proficient in interpreting CTs, MRIs, and ultrasounds. Other activities throughout the week included learning splinting and lumbar punctures, inserting IVs, performing emergency ultrasounds, and learning about snakebites and venom at the Staten Island Zoo.
The experience was led by Frosso Adamakos, MD, and Lukasz Cygan, DO, both emergency medicine attending physicians at Staten Island University Hospital.
Dr. Cygan said, "Michelle, Kevin, Benny, and Joya showed admirable dedication and commitment to the program. Obviously, traveling so far to be a part of it is evidence enough. However, their enthusiasm and energy throughout the week matched the high standard that they set for themselves. It was a pleasure to have them and they represented BCOM in the best possible way."