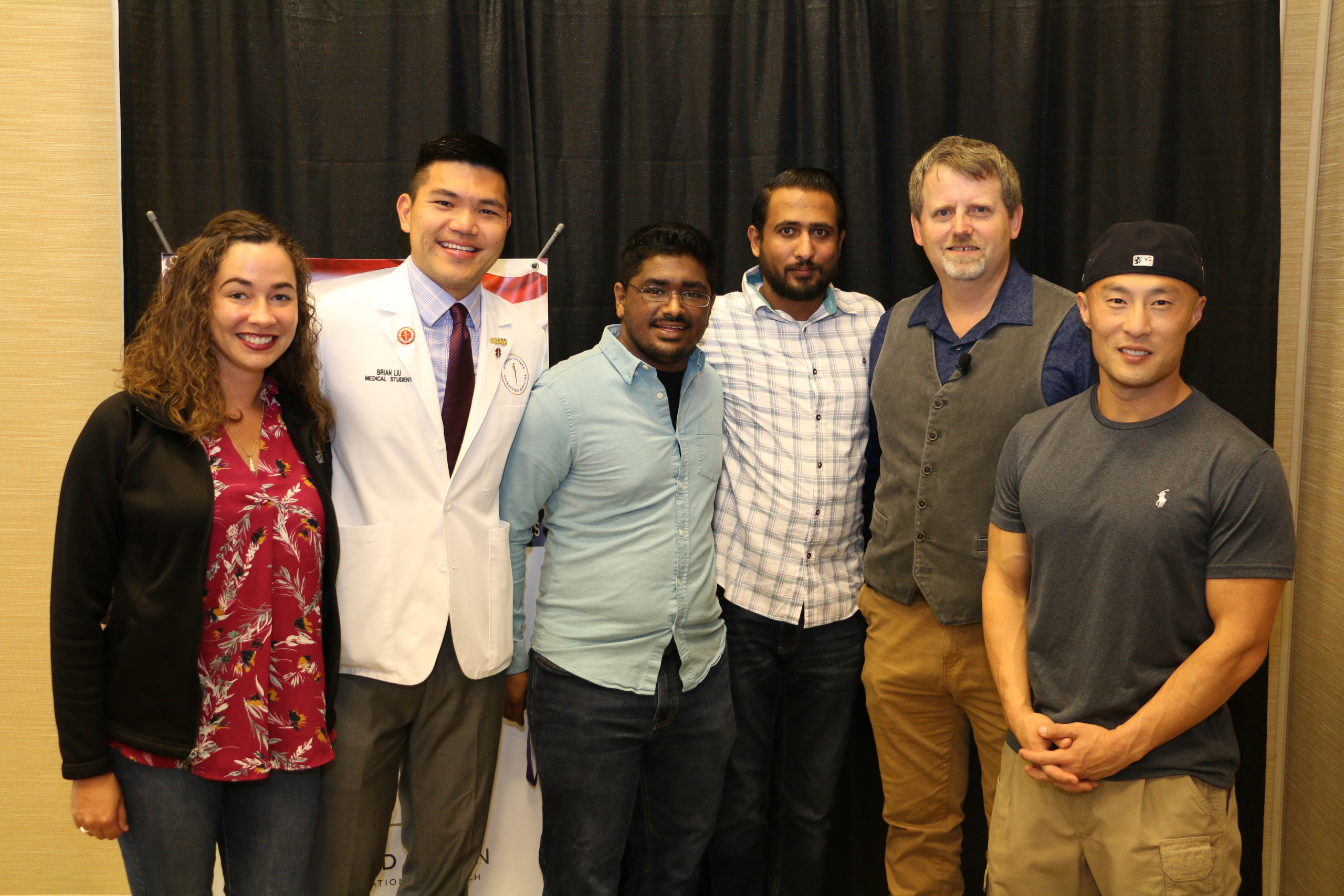 Over 350 people showed up to support the second annual Friends of Military Veterans fundraiser banquet held on October 13 at the Las Cruces Convention Center. This year's event raised $135,000 for the Southwest Foundation for Osteopathic Education and Research, almost $100,000 more than the inaugural event in 2017. Proceeds go directly towards scholarships for military veterans or family members of military veterans who are attending medical school at the Burrell College of Osteopathic Medicine (BCOM).
The Friends of Military Veterans scholarship fund was established by Las Cruces community and business leader Louis Biad who said at last year's event, "I've always felt that I have the duty to repay a debt of gratitude to the men and women who serve in the military. The way I look at it, their service is in lieu of mine and that of my children. I take that seriously."
The keynote speaker for the 2018 banquet was Green Beret Commander Mark Nutsch. In 2001, Nutsch led a heroic 12-man team of U.S. Special Forces on a covert mission to Afghanistan. He is portrayed by actor Chris Hemsworth in the 2018 major motion picture 12 Strong, based on the best-selling book Horse Soldiers by Doug Stanton. After delivering a moving recollection of his team's mission, for which he received two standing ovations, Nutsch said, "I wish you veterans who are in this medical program the best of luck. We need people that are willing to step forth for the tough jobs. We need our young people to volunteer to help serve our country in any capacity."
During the event, six BCOM medical students with military connections were awarded scholarships. Adam Haley, a retired United States Marine Corp (USMC) gunnery sergeant, and Scott Earl Wallace, a first lieutenant in the Army National Guard, are both second year students at BCOM and two-time recipients of the Friends of Military Veterans scholarship.
This year the scholarship was also awarded to two military spouses. Third year student Lauren Edge's husband, Matthew, has been an Explosive Ordinance Disposal Technician in the U.S. Army for nine years. Natalie Siegfried, also a third year student, has been married to an active duty soldier for more than 12 years. Other recipients included second year students Carla Tayes, who served in the U.S. Air Force from 2005 to 2009, and Noman Manzoor, a veteran of the U.S. Army.
The third annual Friends of Military Veterans scholarship fundraiser is scheduled for October 2019.