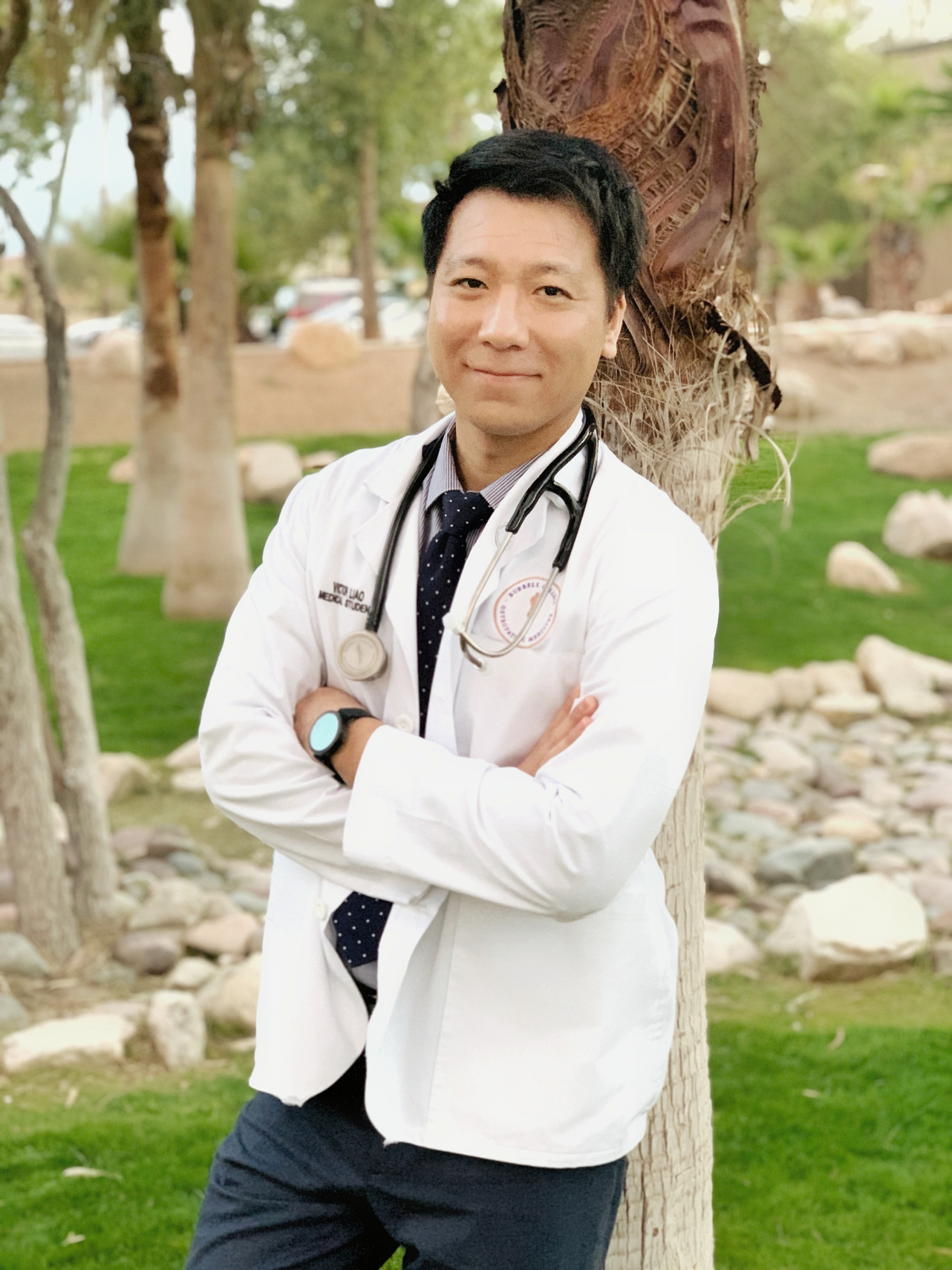 Third year BCOM medical student Victor Liao will present his research at the 60th Annual National Student Research Forum (NSRF) on April 18 and 19 at the University of Texas Medical Branch campus in Galveston, Texas. The NSRF offers an opportunity for students to present their work in the basic sciences, clinical sciences, or medical humanities. Last year, students from schools throughout the U.S. and internationally attended and over 150 abstracts were presented. According to their website, "The NSRF offers an excellent opportunity for participants to receive critical review and recognition of their research by their peers and established scientists."
Prior to attending BCOM, Liao participated in numerous research studies including an extensive stem cell study with Children's Hospital Los Angeles. "That experience really taught me to think critically, work as a team, analyze data and results, and ultimately, carry myself professionally in presenting my works to the research community. From the very beginning of my days here at BCOM, I knew I wanted to take these skill sets and apply them to my medical career," he said.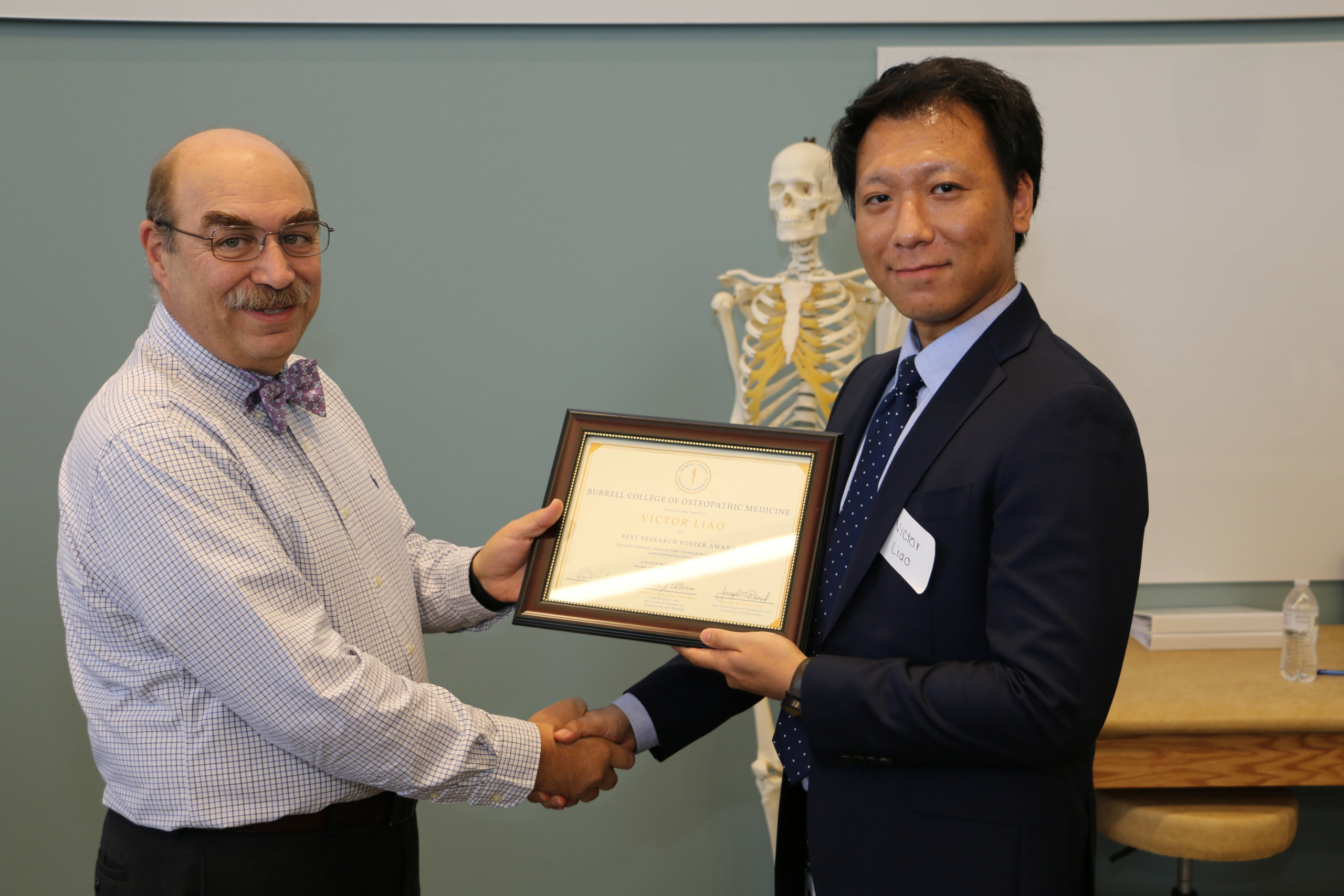 Liao was awarded an all-expenses paid trip to the NSRF after winning first place in the Clinical Science category and Overall Best Research Poster at BCOM's first annual Medical Student Research Day. For his project titled, "Regularly Applied Lymphatic Pump Technique Reduces Duration of Upper Respiratory Infections," Liao and his research team investigated how the osteopathic technique known as "lymphatic pump" helps mobilize immune cells to combat upper respiratory tract infection. Over the course of three months, 80 volunteers visited the BCOM clinic three times per week to have the lymphatic pump technique performed on them. The study demonstrated that utilizing lymphatic pump technique reduced the duration of upper respiratory tract infection by three days.
"The significance of this research is that this technique has never been performed and studied on humans in a structured and reproducible scientific format acknowledged by the scientific community," Liao explained. "For osteopathic techniques to survive in the world of medical science, studies like these are an absolute must to consider the efficacy of osteopathic techniques and their usefulness and applications in the healthcare setting. We hope to bring forward a study that is both scientifically sound and reproducible for future follow up studies to be conducted and ultimately generate definite conclusions to the efficacy of lymphatic pump technique, as well as build a foundation for a model to study all osteopathic techniques."