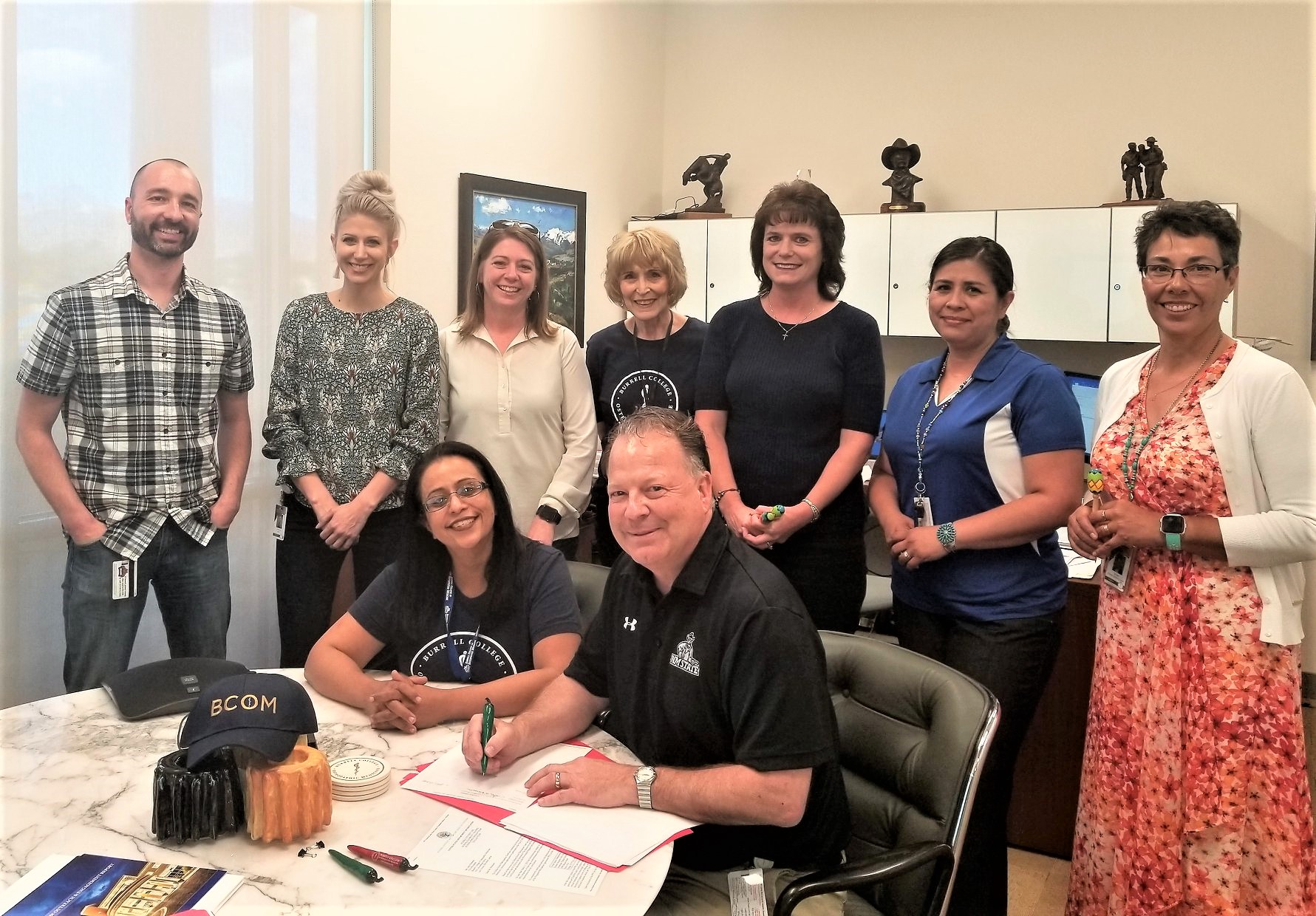 April 26 was a historic day for BCOM. The medical school officially received its U.S. Department of Education Participation Agreement (PPA) for Title IV Federal Student Financial Aid. BCOM medical students will now be eligible for federally funded aid such as Federal Pell Grant, Federal Supplemental Educational Opportunity Grant (SEOG), Federal Perkins Loan, Federal Subsidized and Unsubsidized Direct Loans.
As required, two PPA's were signed – one with a BCOM green chile pen, and to be fair, the other with a BCOM red chile pen.
President John L. Hummer said, "This has been a long time coming after years of hard work from a multitude of people. Marlene Melendez, our director of financial aid, did a fabulous job keeping us on track. This is truly a great day for BCOM."
Congratulations BCOM family! Thank you to the hard and smart working team from the Offices of Financial Aid, Enrollment Services, and Finance.