What: Friends of Military Veterans Annual Scholarship Banquet
When: 6 – 9 p.m. Saturday, October 26
Where: Las Cruces Convention Center (680 E. University Ave.)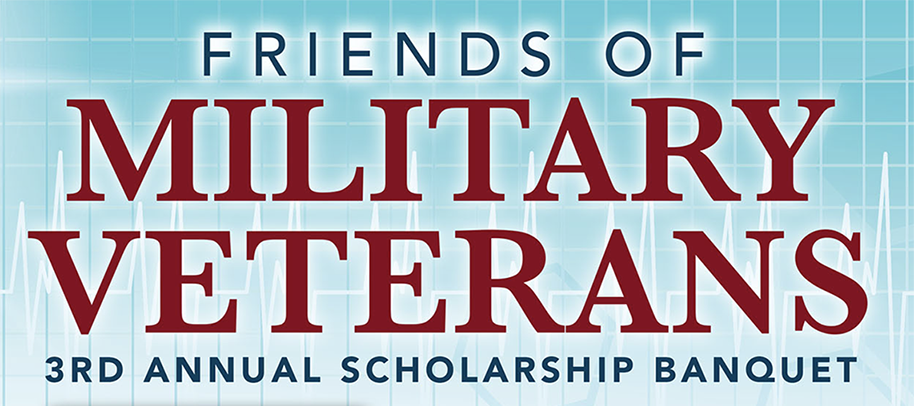 The Friends of Military Veterans Annual Scholarship Banquet seeks to honor and remember the brave men and women who have fought for our country and defended our freedoms and liberties.
Co-hosted by the Burrell College of Osteopathic Medicine (BCOM) and the Southwest Foundation for Osteopathic Education and Research (SWFOER), the event features an auction and fundraiser for veteran medical students or students who are dependents of veterans.
This year's keynote speaker is Major Al Calvillo. Major Calvillo was born in El Paso, Texas and has served active duty in the Army for 23 years. He is uniquely qualified as a combat medic and physician assistant and is a member of both the United States Army Special Forces (Green Berets) and Army Ranger. Major Al Calvillo has served on multiple Combat Deployments and sensitive national security missions.
A live auction will take place prior to Major Calvillo's keynote. The following items and more will be available for bidding:
7-day vacation for eight at Villa Jepun in Bali, Indonesia
Walk-on role to a movie being shot in Las Cruces, NM, starring actress Melissa McCarthy.
One-night staycation at Hacienda de Mesilla. Includes a $75 gift card.
Tequila tasting for eight at La Posta de Mesilla. Includes dinner and dessert.
VIP Box at the Vado Park Speedway.
Private movie screening for a large party at Allen Theatres.
Raffle tickets to win a brand new 2020 Hyundai Kona are available for attendees and the general public. Tickets are $100. Only 350 tickets will be sold. Tickets can be purchased online here.
Over 350 people attended last year's fundraiser banquet; the event raised $135,000 for scholarships for medical students attending BCOM.
"We hope to surpass what was raised last year," says Victoria Pineda, BCOM's director of Institutional Advancement. "We owe a debt of gratitude to the men and women who serve or country; financially assisting them for medical school is the least we can do."
Individual tickets to attend or event sponsorships are available for purchase at swfoer.org/fmvas or by emailing info@swfoer.org.