The Burrell College of Osteopathic Medicine's inaugural Match Day is more than a month away, but for a small group of students in the Class of 2020, match results have already arrived.
Match Day is a traditional rite of passage for medical students throughout the country. During their last year of medical school, all students select a specialty and institutions where they aspire to train. Students then apply to interview for a residency slot there.
Unlike selecting which medical school they will attend, medical students cannot directly choose where they will go for their residency training — a computer algorithm decides for them. Students rank their residency location preferences, while institutions rank the students they would like to have as trainees. The match process then is completed by the National Residency Matching Program (NRMP).
For the majority of medical students, match results are revealed on Match Day, held every year on the third Friday of March. Match results, however, are revealed even earlier for students who are in the military or who match into neurosurgery, ophthalmology, urology or neurology.
The following students in the Burrell College of Osteopathic Medicine's inaugural class have received early match results. Please join us in celebrating the college's first-ever match results, as well as the students who have worked so diligently to receive the following prestigious placements.
Harris Ahmed, MPH
Specialty: Ophthalmology
Institution: Loma Linda University
Location: Loma Linda, California
Harris Ahmed holds a bachelor's degree in sociology from the University of California – Irvine and a master's degree in public health from the University of Southern California. He is the first DO to ever match into the ophthalmology residency program at Loma Linda University.
Ahmed was first exposed to ophthalmology in Guatemala, when he volunteered at ophthalmology camps from 2012-2016. It was then that he realized the power of eye surgery. "Surgeons were restoring the ability of agricultural workers to work again and enjoy life to the fullest," Ahmed says. "Ophthalmology is a premier platform for me to provide hands-on and high practical impact on countless lives through surgery as well as health policy. Everyone needs their vision!"
For Ahmed, Loma Linda University was a top residency choice. He immediately connected with the university's emphasis on faith, global medicine and international relief work. Ahmed is originally from California and is excited to return to his home state.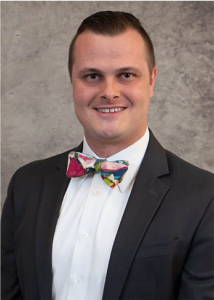 Jorey Cunico
Specialty: Internal Medicine, Preliminary Year
Institution: San Antonio Military Medical Center
Location: San Antonio, Texas
Jorey Cunico holds a bachelor's degree in biochemistry from Brigham Young University – Hawaii. He is currently a second lieutenant in the Air Force and will be promoted to captain upon graduating in May 2020.
Although he matched into internal medicine, Cunico's ultimate goal is to become a neurologist. Cunico will complete a one-year internship in internal medicine followed by a year of service as a general medical officer. He will then re-apply for the competitive neurology residency.
"While I have found all of medicine interesting, I have been most fascinated with the brain, cognition, and neurologic function," Cunico says. "I enjoy that properly treating neurologic patients often involves getting to know them very well and understanding what their life is like on a day-to-day basis."
Cunico adds, "I am very grateful for the opportunity to complete an internship year and be licensed as a physician. I'm very confident I will still be able to obtain training as a neurologist; it's just going to take me a couple more years then I originally expected."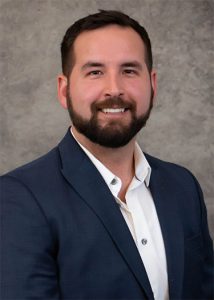 Zachariah Taylor
Specialty: Urology
Institution: Mainline Health/Bryn Mawr Hospital
Location: Bryn Mawr, Pennsylvania
Originally from northern California, Zachariah Taylor holds a bachelor's degree in neuroscience from Brigham Young University.
Taylor was drawn to the field of urology because of the surgeon's ability to treat kidney, bladder, prostate and testicular cancers. "Cancer has been an interest of mine for years, starting during my undergraduate research and continuing throughout medical school," Taylor says. "Being able to cure cancer by performing surgery would be thrilling and an honor."
Taylor says he was relieved to learn that he had matched at Bryn Mawr. "All that we do during medical school is focused on getting a residency spot; years of stress were immediately wiped away."
While he has never lived in Pennsylvania, Taylor is looking forward to the experience.