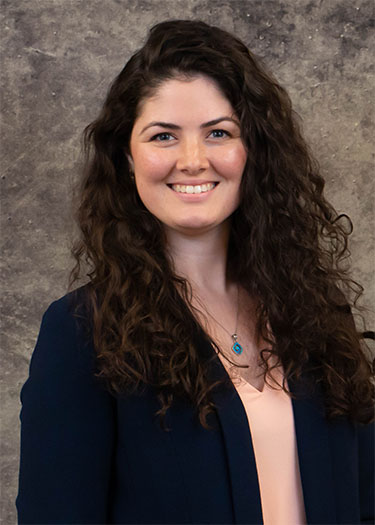 Third-year medical student Giselle Irio has been named the Burrell College of Osteopathic Medicine's Student DO of the Year. This annual award honors and recognizes an osteopathic medical student who is committed to the principles of leadership, community service, dedication and professionalism.
Originally from Miami, Florida, Irio is a first-generation college graduate who double-majored in biomedical sciences and public health at the University of South Florida.
Despite the rigors of medical school, Irio has dedicated herself to serving the Las Cruces community. Irio has volunteered at a soup kitchen; trained community members on how to prevent drug overdoses; coordinated local health fairs; provided mentorship to elementary school students; and spearheaded countless other volunteer projects.
Irio has also conducted research as a medical student, studying how various anesthetics may negatively affect cognition after surgery and the efficacy of different suture anchors for scaphulolunate ligament repair and doral capsulodesis
Irio holds leadership positions and is a member of multiple student organizations, including Sin Limites, the Student Osteopathic Medical Association (SOMA), the Professionalism committee and the Student Honor Committee.
Although she is not certain yet, Irio is considering pursuing her residency training in internal medicine.
Irio was nominated for the 2020 Student DO of the Year award by fellow peers. Her application was reviewed and scored by one member of each class, as well as a clinical faculty member, basic science faculty member and the dean.
Irio's application will now be submitted to the national Student DO of the Year competition hosted by the Council of Osteopathic Student Government Presidents (COSGP), a council of the American Association of Colleges of Osteopathic Medicine (AACOM).
The national winner will receive $1,000; the decision will be announced in March at the annual meeting of AACOM.