[vc_row][vc_column][vc_column_text]
Medical students at the Burrell College of Osteopathic Medicine now have the unique opportunity to study abroad in India for an immersive health care experience, thanks to the efforts of Harald Stauss, MD, PhD. The trip will include the opportunity to visit a Leprosy relief center and orphanage, as well as receiving hands-on training in various specialties, such as surgery, gastroenterology and general medicine.
Dr. Stauss, a professor of pharmacology, has established a unique partnership with the Meenakshi Mission Hospital and Research Center (MMHRC) in Madurai, India. Over the last seven years, he has journeyed to the hospital three times.
"The MMHRC faces similar challenges as the New Mexico border region; there are many barriers to health care, such as poverty, lack of health insurance, physician shortages and long distances to hospitals." Dr. Stauss says. "Being immersed in the health care operation of MMHRC will provide students with insights into how MMHRC overcomes many of these challenges."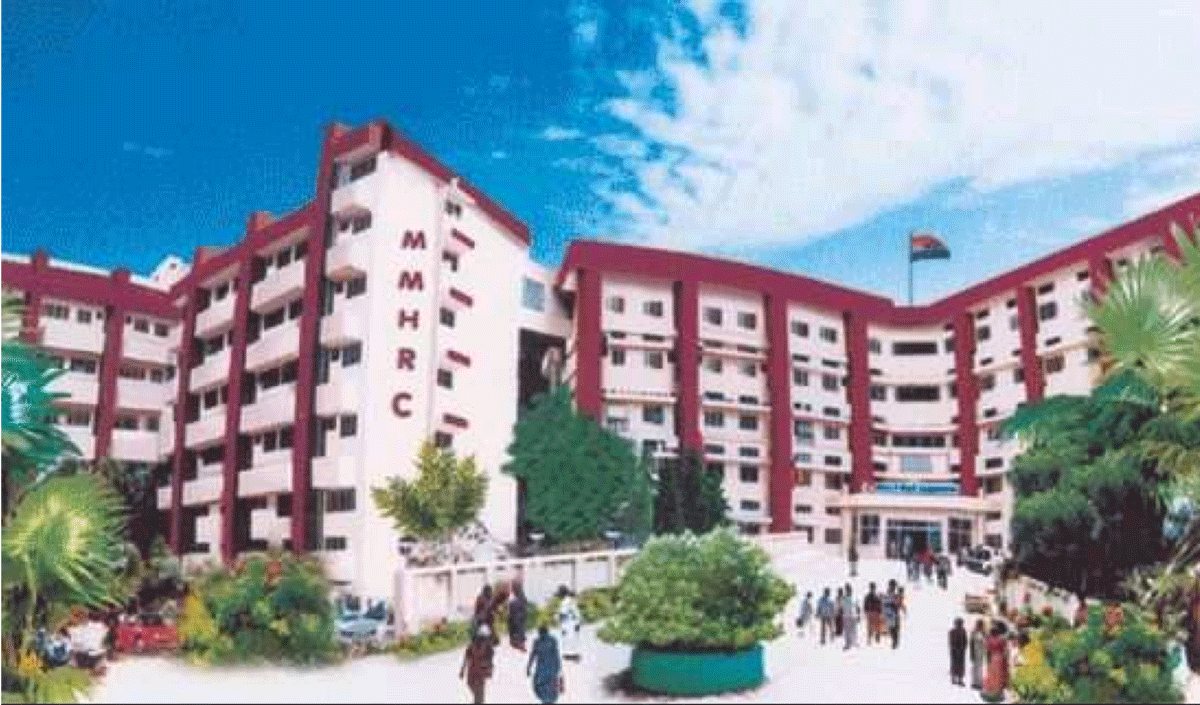 Dr. Stauss first heard of the MMHRC while working at the University of Iowa, where a study abroad program was established for undergraduates. Dr. Stauss built a strong relationship with the hospital administrator while attending the trips.
After joining the Burrell College in 2018, Dr. Stauss moved to establish a similar study abroad program here. He hopes it will build students' understanding of medicine and health care systems in other countries.
"Students will be exposed to a completely different world, raising their cultural awareness and cultural humility," Dr. Stauss explains. "They will also see unique ways to deal with conditions specific to India. For example, the tight and somewhat chaotic traffic in Madurai makes it impossible to bring an emergency ambulance to a specific location in a short period of time; MMHRC has developed a motorcycle ambulance to circumvent this challenge."
The first elective rotation for medical students will run from February 15 to March 16.
Fourth-year medical student Catherine Vu is looking forward to the experience; she will receive exposure to general medicine, surgery and working in an intensive care unit. It will be her first time ever studying abroad.
"I have always wanted to study abroad but did not have a chance to do so before. When I saw the unique opportunity to travel to India for clinical rotations during my final semester of medical school, I decided to go for it," Vu says. "I look forward to being immersed in a patient community from another culture and experiencing medicine in a part of the world that in many ways would be very different from what we may see in the United States."
Dr. Stauss hopes to offer the program annually to students in their final semester of medical school.
He says, "I believe this trip will be very eye-opening for our students and may inspire them to dedicate their lives to serving patients in underserved, rural areas."[/vc_column_text][/vc_column][/vc_row]