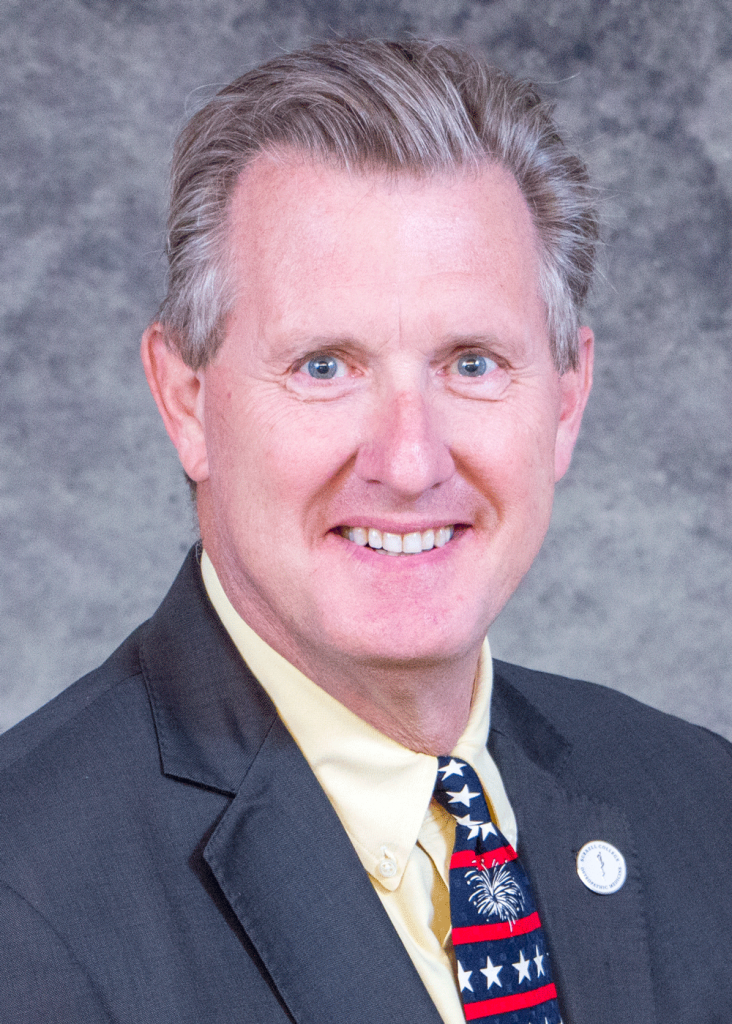 Scott Cyrus, DO, associate professor of clinical medicine, has been named the 2020 George W. Northrup Educator of the Year. The annual award is granted by the national Student Osteopathic Medical Association (SOMA) Foundation and honors one osteopathic physician who serves as a mentor to medical students and goes above and beyond the call of duty to improve the osteopathic educational experience.
"I'm truly appreciative to be honored by the Burrell students and the national SOMA Foundation," Dr. Cyrus said. "These students are dedicated to improving and changing outcomes in medicine.  I'm extremely proud of the osteopathic medical students and their accomplishments, focusing on their success and lifelong commitment to their patients and the profession.
Dr. Cyrus has served as a faculty member at Burrell College since the school's inception in 2016. Despite his many hours devoted to teaching, Dr. Cyrus continues to practice as a pediatrician at Children and Adolescent Medical Services and the Saint Francis Health System in Tulsa, Oklahoma.
Dr. Cyrus holds a number of accomplishments under his belt, including serving as the former president of the New Mexico Osteopathic Medical Association and the American College of Osteopathic Pediatricians. He is also a recipient of the Outstanding Physician Award from the Oklahoma Osteopathic Founder's Foundation.
"Even after all his achievements, Dr. Cyrus is more than a mentor; he is 'family,'" medical students wrote in a letter nominating Dr. Cyrus for the award. "From his beaming face to his festive ties, it's heartwarming to know that students can always find advice and friendship in Dr. Cyrus."
This year the SOMA Foundation Board of Directors received many nominations for the award and five finalists were selected. The SOMA House of Delegates ultimately voted for Dr. Cyrus based on the video below, which exemplifies his character and how he inspires students in training.
To summarize their letter nominating Dr. Cyrus for the award, Burrell College students wrote: "We are stronger scholars for the lessons he taught us inside and outside of the classroom. We are ambitious advocates from the voices he strengthened at local and national conferences. Yet we will be proactive physicians because of his guidance as a teacher, friend, and part of our family."
Dr. Cyrus will officially be recognized at the 2020 SOMA Foundation Fall Reception.
Dr. Cyrus earned his DO from the College of Osteopathic Medicine at Oklahoma State University. He completed his residency training in pediatrics at Tulsa Regional Medical Center and is a fellow of the American Board of Osteopathic Pediatricians.
Before attending medical school, Dr. Cyrus earned a Bachelor of Science in Nursing and Bachelor of Art in Zoology from the University of Arkansas.