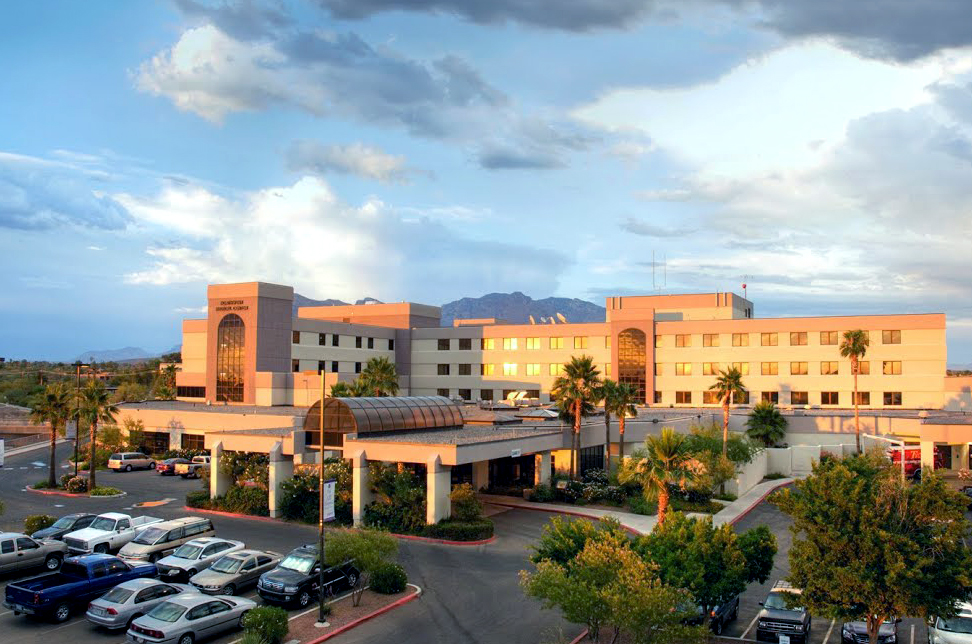 The Burrell College of Osteopathic Medicine's clinical affiliate, Northwest Medical Center (NMC), has been named the #1 hospital in Tucson and the #4 hospital in Arizona by U.S. News and World Report.
Medical students at Burrell College have been conducting clinical rotations — hands-on medical training — at NMC since June 2019. Forty-eight preceptors from the NMC currently oversee some 24 students every four weeks. The 300-bed hospital offers 18 medical specialties for students to rotate through and experience, including anesthesiology, bariatric surgery, orthopaedic surgery, otolaryngology, internal medicine and neurology.
The annual U.S. News Best Hospitals rankings are the global authority on hospital rankings. Now in their 31st year, the rankings are designed to help patients make informed decisions about where to receive care for life-threatening conditions or common elective procedures.
U.S. News also rated NMC as "high performing" in the following five conditions/procedures:
Colon Cancer Surgery
Heart Failure
Hip Replacement
Knee Replacement
Chronic Obstructive Pulmonary Disease (COPD)
The rankings are produced by U.S. News with RTI International, a leading research organization based in Research Triangle Park, North Carolina.