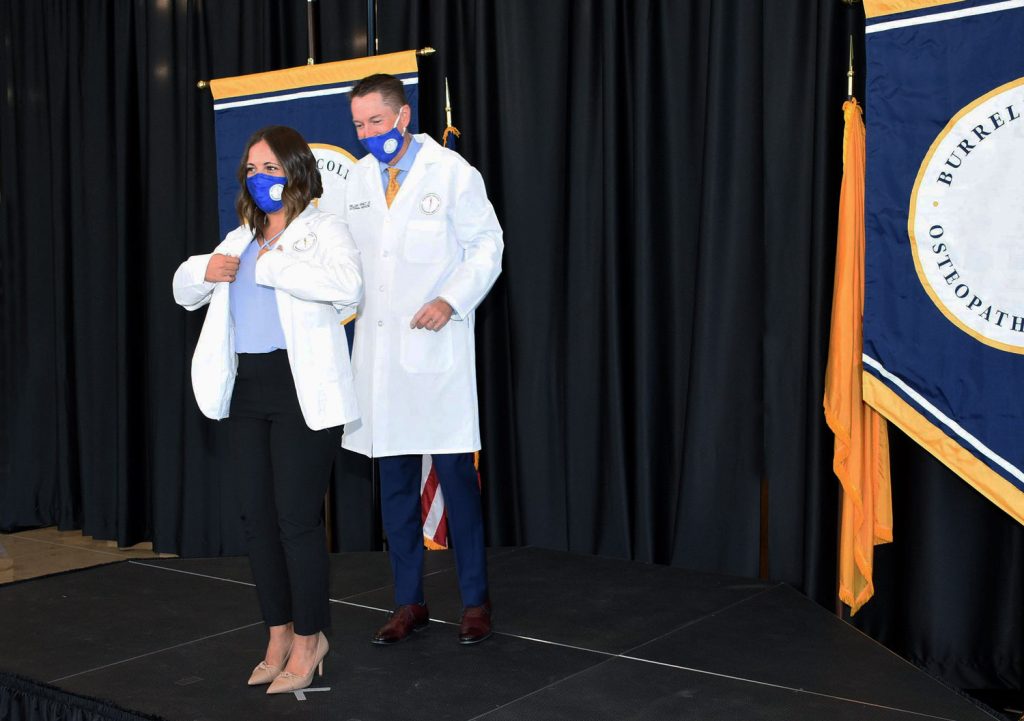 On Saturday, Oct. 24, 162 students were welcomed to the Burrell College of Osteopathic Medicine with a White Coat Ceremony. Due to the COVID-19 pandemic and the prevention of large group gatherings, the ceremony was held as a virtual event and streamed to friends and family members on the college Facebook page.
The White Coat Ceremony is a traditional rite of passage for entering medical students. The event signifies a student's acceptance into medical school and his or her commitment to compassionate patient care. After being robed with their first physician white coats, students recite an oath acknowledging their dedication to patients.
Vivek Murthy, MD, MBA, 19th Surgeon General of the United States, delivered the ceremony's keynote address. Dr. Murthy received his bachelor's degree from Harvard University and his MD and MBA from Yale University. He completed his residency training in internal medicine at the Brigham and Women's Hospital in Boston and later joined Harvard Medical School as an internal medicine faculty member.
Opening remarks were delivered by President John Hummer and William (Bill) Pieratt, DO, dean and chief academic officer. Dr. Pieratt also led the students in the recitation of the osteopathic oath.
Students were coated by various physician faculty members, including Karen Vaillant, MD, regional assistant dean of the Eastern New Mexico Hub; Oliver Hayes, DO, associate dean of graduate medical education; and Dr. Pieratt.
The Class of 2024 is made of 75 males and 87 females ranging from 20 to 40 years old. Two members of the class are veterans and 21 percent of the class self-identify as underrepresented minorities. The class matriculated with a mean MCAT score of 502 and a mean science GPA of 3.5.
Watch the complete recording of the Class of 2024's White Coat Ceremony below.