Presidential candidates Donald J. Trump and Joe Biden have something in common—both of their primary care physicians are Doctors of Osteopathic Medicine. Meet the DO physicians who serve our nation's leaders below.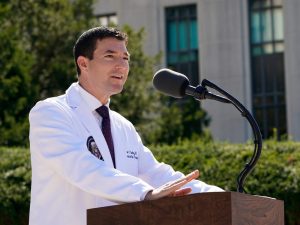 Sean Conley, DO
Dr. Conley currently serves as physician to President Donald J. Trump. He is the first physician with a doctor of osteopathy degree to serve a U.S. president. The Navy Commander earned his bachelor's degree from the University of Notre Dame and his DO degree from the Philadelphia College of Osteopathic Medicine. He completed his residency training in emergency medicine at the Naval Medical Center Portsmouth. In 2014, Dr. Conley was deployed to Kandahar, Afghanistan where he served as director of trauma for a NATO hospital.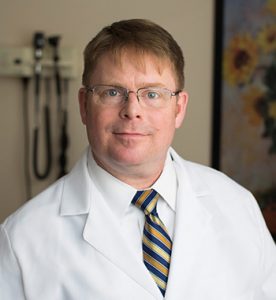 Kevin O'Connor, DO
Dr. O'Connor has served as Joe Biden's primary physician since 2009 when he was appointed Physician to the Vice President. He earned his DO degree from the New York College of Osteopathic Medicine and went on to complete his residency training in family medicine at the Mountainside Hospital in Montclair, New Jersey. Dr. O'Connor served for 22 years in the Army as a flight surgeon and hyperbaric medical officer. He currently is an associate professor of medicine and the director of executive medicine at the George Washington University.