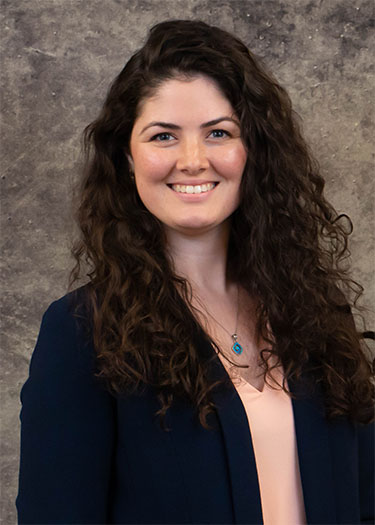 Fourth-year medical student Giselle Irio is one of three medical students in the nation to receive the American Osteopathic Foundation's William G. Anderson, DO, Minority Scholarship. As a recipient, Irio will receive a $10,000 award to support her medical education.
The William G. Anderson, DO, Minority Scholarship is an annual scholarship awarded to minority students across the nation who are committed to osteopathic principals and practice, excel academically, and have proven to be leaders in addressing educational, societal, and health needs of minorities.
Originally from Miami, Florida, Irio is a first-generation college graduate who double-majored in biomedical sciences and public health at the University of South Florida. Bilingual, Irio is fluent in Spanish and English.
As a medical student, Irio has participated in multiple student organizations, including Sin Limites, the Student Osteopathic Medical Association (SOMA), the Professionalism committee and the Student Honor Committee. Her volunteer efforts during medical school include working at a soup kitchen; training community members on how to prevent drug overdoses; coordinating local health fairs; providing mentorship to elementary school students; and spearheading countless other volunteer projects.
In recognition of her hard work, Irio was named Burrell College's 2020 Student DO of the Year in January.
In her free time, Irio is the lead singer of local band Chaos and Creation. She also is certified in recreational scuba diving and sailing.
Irio will be recognized for her scholarship later this year at the AOF's virtual Honors event.
The William G. Anderson, DO, Minority Scholarship was established in 1998 to honor the distinguished career of William G. Anderson, DO, to recognize his life-long commitment to civil rights and to highlight his philanthropic contributions throughout the osteopathic profession.