Five physicians have been awarded the title of Preceptor of the Year for Burrell College of Osteopathic Medicine. The awards serve to recognize the commitment and contributions of preceptors to the education of Burrell medical students.
Nominees for the awards were selected by Burrell's third-year medical students. The nominees were tallied by the Department of Clinical Education and those with the most votes from each of BCOM's five hubs were selected. Each winner will receive a framed certificate of recognition and a gift card.
If you are interested in applying to Burrell College of Osteopathic Medicine's preceptor program, please click here for more information on how to become a Burrell Preceptor.
The 2020 Preceptors of the Year are: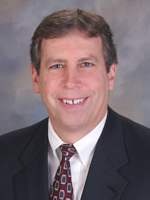 Dr. Howard Comstock, General Surgery – Tucson, Arizona
Dr. Comstock is a General Surgery Specialist at Northwest Medical Center in Tucson, Arizona. He has over forty years of experience in medicine with expertise in all areas of general surgery, where he prides himself on being a strong patient advocate striving to provide the highest standard of quality care. Dr. Comstock was a previous winner of BCOM's Preceptor of the Year award in 2019, making this his second time being recognized by the college for his precepting efforts.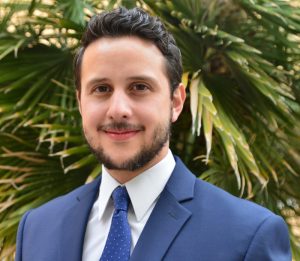 Dr. Geronimo Mendoza Urias, Pediatrics – Alamogordo, New Mexico
Dr. Mendoza Urias works with Pediatrics of Alamogordo at Gerald Champion Regional Medical Center. His focus as a pediatrician is on health promotion and disease prevention as well as caring for children with chronic medical problems or complex illnesses.
"Teaching BCOM students has been a great opportunity, it has been a challenging but enriching experience. The desire to become a role model for my students pushes me to be a better physician: I have to update my medical knowledge, enhance my clinical skills and refine my bedside manners.  In addition, I enjoy teaching students because their passion, commitment, and willingness to learn are very contagious. I just hope that my students learn as much from me as I do from them" says Dr. Mendoza Urias.
Dr. Eric Y. Peterson, Obstetrics and Gynaecology (OBGYN) ­– Roswell, New Mexico
Dr. Peterson is an OBGYN for Lovelace Regional Hospital and Rio Pecos Medical Associates, LTD in Roswell, NM. He has over thirty years of experience in medicine and is a Fellow of the American Congress of Obstetricians and Gynecologists (FACOG).
"I have thoroughly enjoyed my time as a preceptor. Without exception, every student has been compassionate, well mannered, excited, knowledgeable, and completely prepared. I hope they have learned as much from me as I have from them. Hopefully, my dry ways haven't influenced them too much. I strongly encourage my fellow physicians to at least try a couple of rotations, I believe they will find it fulfilling. I do owe a great deal of thanks and gratitude to the staff both at Rio Pecos and Lovelace Regional Hospital because they have helped training beyond belief," says Dr. Peterson
Dr. Bradley Scoggins, Pediatrics – Farmington, New Mexico
Dr. Scoggins is a pediatrician and Medical Director at San Juan Country Regional Medical Center in Farmington, NM. He has a lengthy history in the field of medicine, including as an emergency services paramedic.
"Precepting osteopathic students is such a rewarding experience. I can attest to their drive, genuine curiosity as it relates to the practice of medicine, and what a pleasure they are to interact with. The students I have worked with have been very well received by patients who appreciate the extra attention in an otherwise busy practice. I'm honored and humbled to have been selected as a Preceptor of the Year. Best of luck with your careers among the ranks of Osteopathic Physicians that have preceded you and I!" says Dr. Scoggins.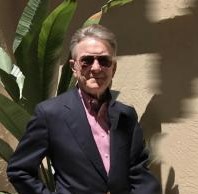 Dr. Harry D. Silsby, Psychiatry – Santa Teresa, New Mexico
Dr. Silsby is a board-certified psychiatrist with active licenses in Arizona, Missouri, and New Mexico, and is a Distinguished Life Fellow of the American Psychiatric Association. Over his career, he has worked in many areas of psychiatric medicine, including active-duty military and veterans with Post Traumatic Stress Disorder (PTSD). He currently serves as the Vice President of Medical Services and the Corporate Medical Director of Strategic Behavioral Health.