Burrell College's Director and Assistant Director of Admissions Selected to Serve on AACOM Committees
Burrell College's Director of Admissions, Courtney Lewis, and Assistant Director of Admissions, Natalie Davis, have each been selected to serve on American Association of Colleges of Osteopathic Medicine (AACOM) Committees. Lewis has been selected to serve on the AACOM Recruitment Committee, and Davis has been selected to serve on the AACOM AACOM Application Service (AACOMAS) Advisory Committee.
AACOM's Recruitment Advisory Committee (RAC) works to provide recommendations and advice to AACOM on national recruitment initiatives, as well as evaluate recruitment practices to advise on new and existing strategies. Such strategies include digital efforts, social media, videos, webinars, and more. RAC members also serve as peer-to-peer mentors to promote best practices and facilitate communication between AACOM and Colleges of Osteopathic Medicine.
"I am honored to have been selected as a member of the AACOM Recruitment Committee and this opportunity to work collaboratively with members of peer institutions on nationwide recruitment initiatives," says Lewis. "I look forward to being able to add my voice to further advocate for diversity and inclusion among applicants during these Committee discussions."
The AACOMAS Advisory Committee (AAC) provides recommendations to AACOM on admissions and operations of AACOMAS to facilitate meeting the needs of Colleges of Osteopathic Medicine. Members evaluate AACOMAS performance and make recommendations on product development related to tools, features, and other technologies. In addition, they promote collaborations between AACOM and Colleges of Osteopathic Medicine by serving as a voice, collecting recommendations and input to provide regular updates to the Council of Osteopathic Medical Admissions Officers (COMAO).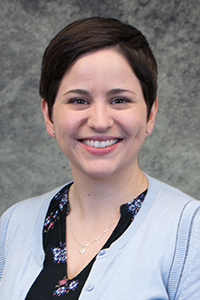 "I am honored and excited to serve on the AACOMAS Advisory Committee," says Davis. "This is an amazing opportunity to collaborate with Admissions colleagues from across the country and to keep Burrell College as an active voice in the ongoing conversation surrounding the AACOM Application Service policies and procedures. I am proud of the Application Service AACOM provides, and I look forward to contributing to its continued success and to the positive experiences of our future applicants."
Lewis and Davis were selected to serve in these capacities following a thorough vetting process through the AACOM Leadership Team, COMAO Chair and Vice-Chair, along with other relevant staff of AACOM. Lewis and Davis will serve in these committees through to August 2022.