Although official Match Day is several months away, at Burrell College, four students in the Class of 2022 have already received their match results early.
Match Day is a rite of passage for medical students in the United States. In the final year of medical school, all students decide on a specialty to pursue and residency programs where they hope to train. Students then apply to be interviewed for a resident position at their selected residencies.
Ultimately, medical students are not able to choose which program they will match into — a computer algorithm determines for them. Students rank their residency program preferences; at the same time, the training institutions rank which students they would most like to have as residents. The matching process is then finalized by the National Residency Matching Program (NRMP).
For most medical students, match results are disclosed on Match Day, held this year on March 18th. However, for students who are in the military or who match into certain training programs (neurosurgery, ophthalmology, urology, or neurology), match results are often divulged in advance.
Read below to learn more about two of our early military matches:
Bianca Mayfield
Specialty: Emergency Medicine
Institution: Naval Medical Center Portsmouth
Location: Portsmouth, Virginia
Bianca Mayfield was matched into Emergency Medicine at the Naval Medical Center Portsmouth, VA. "I'm excited to begin my residency at Naval Medical Center Portsmouth and learn from the amazing residents and staff," says Bianca. "The program offers so many unique educational opportunities and paths to finding a niche in emergency medicine. I also look forward to strengthening my leadership skills as a naval officer."
Bianca is originally from Johannesburg, South Africa. Bianca knew she wanted to pursue medicine from a young age. Bianca attended the University of New Mexico while working as an emergency medical technician and medical scribe for an emergency room. "These experiences prepared me to multitask, conduct myself as a medical professional, and feel comfortable in the busy emergency department," says Bianca. "There I learned what it truly means to care for someone, both in the physical sense and in an emotional capacity."
She graduated from UNM with a degree in Biochemistry and then began her studies at the Burrell College of Osteopathic Medicine. She has spent the last four years studying, testing, and training for her post-graduate medical education. "Burrell has prepared me with a strong didactic foundation and provided the opportunities to learn from many great physicians during my clinical years. Her advice to her fellow students is to enjoy their time in medical school and take the opportunity to make friends. She also extends her thanks to her family and husband for their support throughout her educational journey, as well as to Dr. Oliver Hayes and the Burrell College emergency medicine clinical preceptors for their guidance and support.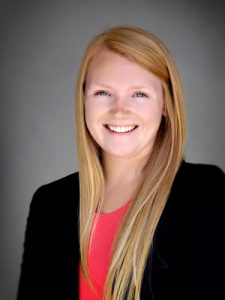 Danielle Niemann
Specialty: General Surgery
Institution: Navy Medical Center San Diego
Location: San Diego, California
Danielle Niemann was matched into General Surgery at the Navy Medical Center San Diego. "I'm most excited to see a broad spectrum of cases in a large academic setting and to gain knowledge from experienced attendings with wartime experience," says Danielle.
Originally from Bellevue, Washington, Danielle made the decision to pursue medical school while completing her undergraduate degree, where she interacted with many pre-med students. "I liked working with people and didn't see myself being a research scientist or in a lab all day," says Danielle. "I took on a minor in health care studies and was able to take electives taught by physicians that bridged the gap between my science classes and the many possibilities of what physicians could do." She earned her Bachelor of Science degree in Environmental Science and Health from the University of Southern California (USC). She then proceeded to earn a Master's degree in Public Health with an emphasis in Health Promotion and Education from USC.
Danielle's clinical rotations at the Albuquerque Regional Academic Center helped prepare her for her future residency program. "The variation in hospitals and clinics from being in Albuquerque to going to Taos and Gallup has allowed me to work with a broad range of patients, pathologies, and clinical settings," says Danielle. "I've gotten a lot of hands of experience and numerous rotations in the OR that taught me the essentials of surgery." She goes on to say that her best experience while at the College was her plastic surgery rotation with Dr. Morehouse. "I really saw the impact surgery had on patients' lives and improving their quality of life," says Danielle. "It helped me a ton for audition rotations and allowed me to do more in cases during 4th year."
Danielle encourages her fellow classmates to create their own opportunities, whether that's starting their own club or pursuing a significant research interest. She would also like to extend her thanks to Dr. Rahman, Dr. Morehouse, and Dr. Shields for their guidance and support.
Please join us in congratulating these hardworking students on their placements!