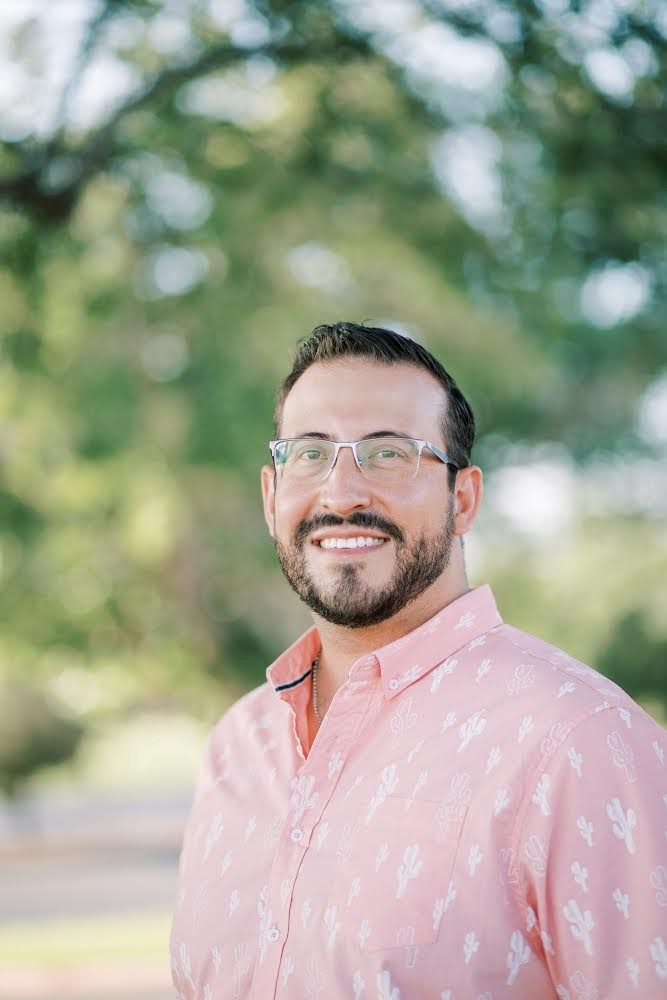 Luis Zuniga, better known by his nickname, Boomer, is an El Paso native and non-traditional medical student whose unlikely path to medicine helped provide him the tools needed to be successful. Growing up, he watched his father, a physical therapist, take care of his patients. "He opened up his own shop in the early 90's so most of my early memories are of my parents discussing patient care or business around the dinner table," says Zuniga. "This is probably why I would like to hang my own shingle someday." Luis earned his first undergraduate degree in Justice Studies from Arizona State University in Tempe. "At the time I did not have a clear direction where I wanted to take my life, so I worked as a bouncer and bartender to pay the bills," says Zuniga. "It took a move back home and 5 years of work, this time in the medical field, to figure out exactly what I wanted to do."
In El Paso, Luis worked as a delivery driver for a durable medical equipment supply company, delivering equipment for two years and eventually working his way up to manager. As a delivery person, Zuniga would transport home health aides such as wheelchairs, hospital beds, and walkers to patients all over the borderland. "That job also took me into some of the poorest areas of El Paso and New Mexico and it helped me to understand that a patient is much more than just what is in their chart," reflects Zuniga.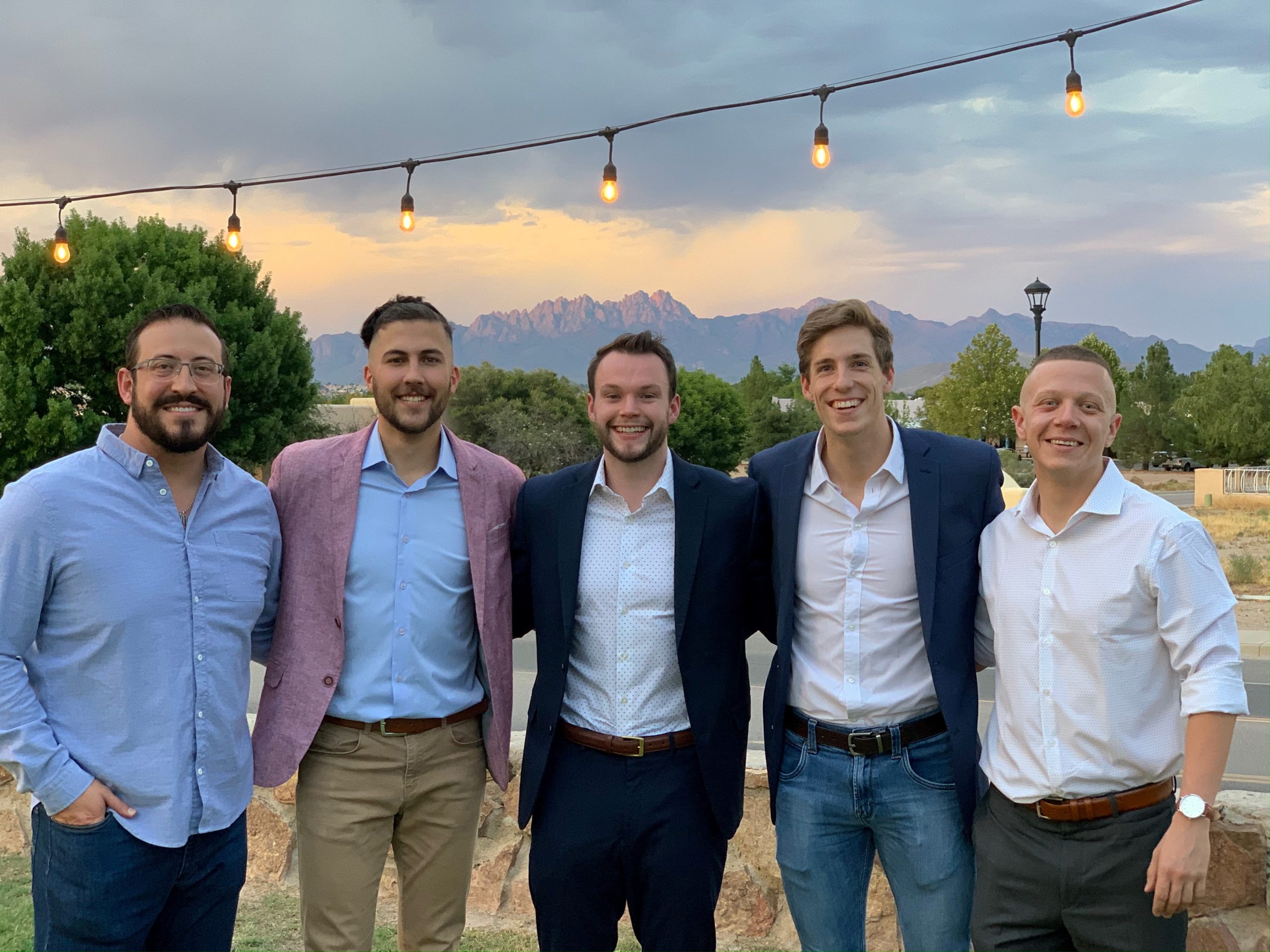 As a manager of the same supply company, Luis gained experience in the administrative side of the medical field. It was during this time that he was able to meet and network with notable physicians in the area, who encouraged Zuniga to pursue a career in the medical field and allowed him to shadow them on the weekends. Luis decided to return to school to pursue a second bachelor's degree in cellular and molecular biochemistry at the University of Texas at El Paso. "To be candid I was incredibly nervous returning to school as the "old guy," Luis remembers. "People told me I was crazy for starting down the medical school path at 27, but I told them "it's better than starting it at 28." During this time, he also served on the Peer-Led Team Learning (PLTL) program in the Chemistry Department. "I discovered that I loved teaching," says Luis. "As a peer leader my job was to hold a class session twice a week for the chemistry students and make the topics, they were covering in class more approachable." Luis went on to continue this passion during his time at Burrell College by participating in the student-led review sessions for OMS-I students.
After graduating from UTEP with his second bachelor's degree, Luis began his journey as a Burrell medical student. "I knew this was where I needed to be after my interview day," says Luis. "I had stayed behind after the day was over to talk to some of the students. The fact that they were willing to take the time out of their day and talk with me spoke volumes. They gave me a great picture of the community within the school that extended from the faculty to their peers. This was the kind of medical school experience I was looking for. "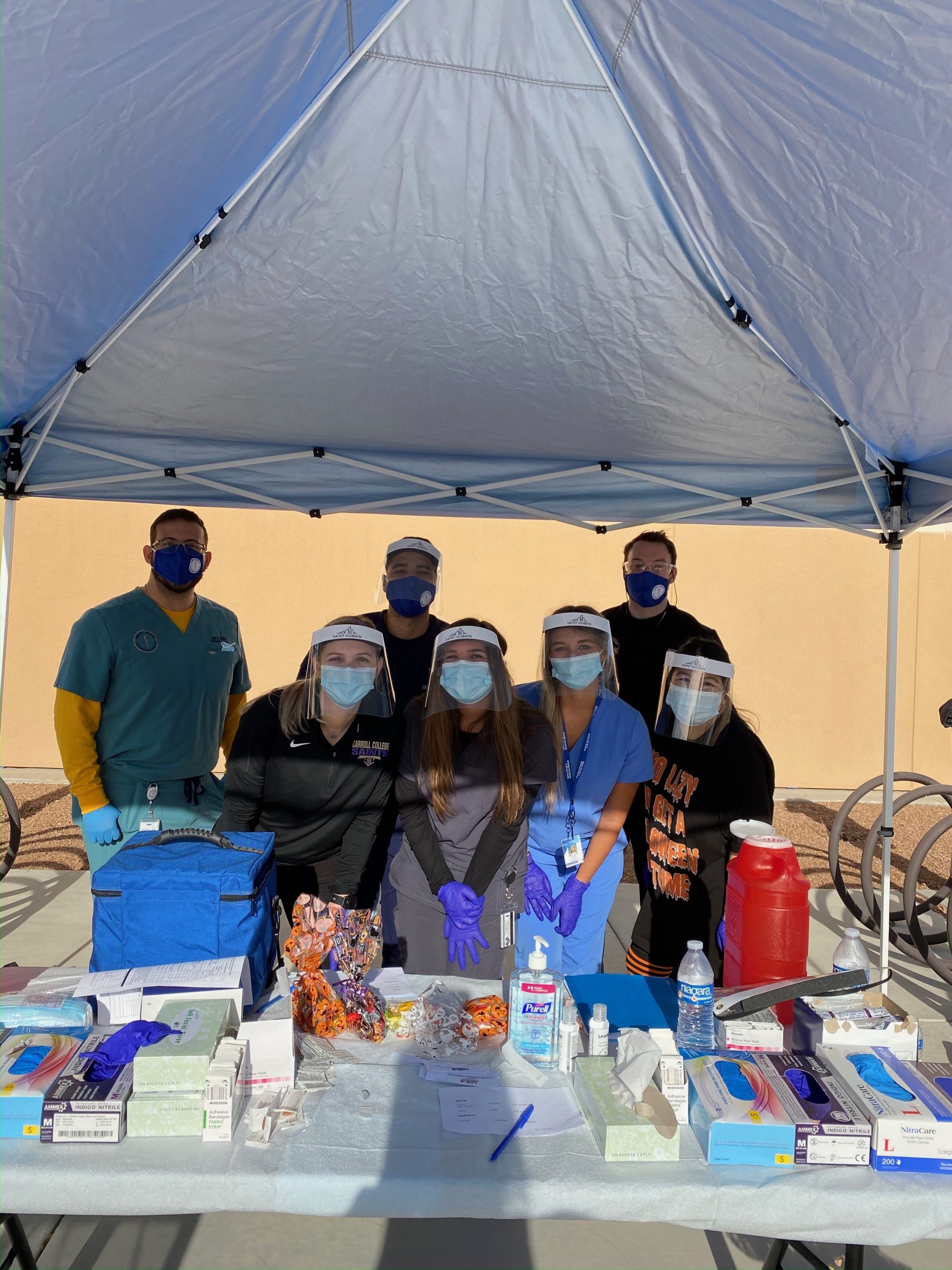 During his time at the College, Luis has been involved in a multitude of volunteer efforts, including participating in a diabetes outreach program, Boo to the Flu, the Texas 2 Step CPR outreach program, and El Caldito soup kitchen. He is also a member of Sin Limites, whose mission is to work with and mentor students of MacArthur Elementary School. Luis was selected for the TOUCH Award for volunteering. Currently, Luis is working with the El Paso Medical Society to coordinate collaboration between Burrell students and their television segment, the El Paso Physician. "Burrell is a school that really encourages its students to get involved and engage with the Las Cruces community," says Luis.
Luis' current top choices for specialties to pursue after graduation are internal medicine and emergency medicine. He is attracted to each specialty for different reasons: internal medicine for its capacity to establish life-long connections with patients, and emergency medicine for the level of teamwork required in the care process as well as the fast-paced, varied nature of each situation. Although his long-term goals for his career depend greatly on the specialty he matches into, Luis is sure of one thing: "No matter what or where I match, I want to give back and pay it forward to the next generation of medical students in some capacity," says Luis. "I would love to become a preceptor for Burrell or at least a resource for its students. Residents have been my greatest source of knowledge and guidance this year so I want to be that resource for someone else moving forward. I believe we become better by offering a hand to those coming behind us."
Luis has many motivational and supportive people in his life that he is grateful for, including his parents, brother, and girlfriend. "I also have to thank my Burrell family, the classmates who were with me in the trenches, and who don't know the meaning of quit," says Luis. "I would also like to extend a big thank you to my regional dean Dr. Assi for all of his advice and Katie for working with me this year as the El Paso hub representative. Their dedication to the students in my hub doesn't go unnoticed and I am grateful for all of their efforts."
Luis is completing his clinical rotations at the El Paso Regional Academic Center and will be graduating from Burrell College in 2023.