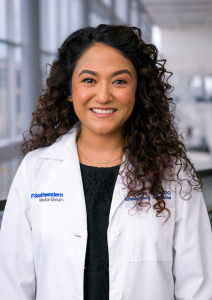 Dr. Joya Singh, Class of 2020 alumna, was recently selected as a Chief Resident in the Emergency Medicine department at the University of Texas Southwestern Medical Center, one of our nation's premier medical centers and emergency medicine training programs.
Dr. Singh was born in Kathmandu, Nepal, and raised in Dallas Texas. She earned her Bachelor's degree in Biology from the University of Texas in Arlington before attending Burrell College of Osteopathic Medicine. "I always knew I wanted to be a physician, but didn't really know why until my dad had a hemorrhagic stroke my senior year of high school," explains Dr. Singh. "Going through that experience with my family helped me develop an appreciation and love for the art of medicine and its impact not only on patients, but also their family members. My dad is doing great now, thanks to many of his physicians and other healthcare workers that took good care of him. I reflect back on that experience often when I think about what kind of physician I aspire to be."
Dr. Singh chose to pursue osteopathic medicine after shadowing an osteopathic family doctor before entering medical school, where she was introduced to Osteopathic Manipulative Medicine (OMM). That experience inspired her to learn OMM and subsequently become a DO. "As an Emergency Medicine resident, I don't use OMM quite as often as I would like, but it will always be a tool in my toolbox and a skill I don't intend to lose," she explains.
Dr. Singh is currently in her second year of residency training in the Emergency Medicine program at the University of Texas Southwestern Medical Center in Dallas, Texas. "Other than teaching me good clinical habits and fostering my critical thinking skills, Burrell prepared me for residency by connecting me with mentors," explains Dr. Singh. "Having faculty mentors such as Dr. Cyrus, Dr. Lente, and Dr. Anthony helped me explore both academic and non-academic interests and also created a support system for me while in medical school. As someone who didn't have mentors prior to medical school, being connected to faculty through Burrell helped me realize the value of mentorship and I'm thankful for everything I learned through them.  Additionally, having a diverse class in medical school also helped me learn from my classmates and their various interests. My classmates are residents in various specialties throughout the country, some of whom I still text if I need a quick curbside consult (shoutout to one of the smartest doctors/future cardiologists I know, Dr. Mikhail de Jesus at the University of Connecticut)."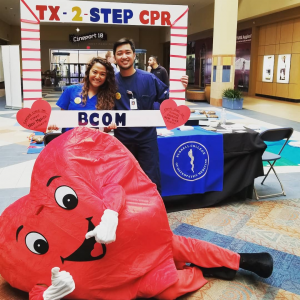 As a resident of UT Southwestern Medical Center, Dr. Singh primarily trains at Parkland Hospital, which houses the busiest emergency room in the nation. There, Dr. Singh and her peers care for some of the most vulnerable, underserved communities of Dallas County. "Seeing the injustices faced by patients in our healthcare system is alarming, but I'm thankful to work in a county system where we have the resources to provide excellent care to our uninsured or underinsured patients," she explains. "I absolutely love what I do and where I work." Despite her busy schedule as a resident and the high volume of the Emergency Department, Dr. Singh has still found the time on many occasions to help out current students at the Burrell College by participating in interviews with our president about her experiences in residency, as well as helping provide personal contexts for the College's Diversity series.
For the undergraduate student considering medical school, Dr. Singh has these words of advice: "Medical school was tough, but I would do it over again in a heartbeat. It may seem like a long road, but four years passes by in the blink of an eye. You will experience personal and intellectual growth and ultimately will be better for it. Reach out to faculty members at Burrell, seek mentors, and don't be afraid to ask for help."