Burrell College Faculty Council Selects the 2022 Faculty Award Winners
The Burrell College Faculty Council has announced its winners for the 3rd cycle of the Burrell Faculty Awards. The three winners are Dr. Cindy Funk, Dr. Adrienne Kania, and Dr. David Osborne. Dr. Cindy Funk was selected as the recipient of the Excellence in Service Award, Dr. Adrienne Kania was selected as the recipient of the Excellence in Research and Scholarship Award and Dr. David Osborne was selected as the recipient of the Excellence in Teaching Award.
This is the third cycle of faculty awards in the College's history, in which up to three faculty members are selected for recognition of their efforts in teaching, their accomplishments, and their support of high-quality medical education. The first stage in the process for awardee selection involves a Spring call for nominations by the Chair of the Faculty Awards Committee in the form of a letter for the three available awards: Excellence in Teaching, Excellence in Research, and Excellence in Service.
The Faculty Awards Committee screens all the nominations and selects the finalists who proceed to Stage 2 of the process. The chosen finalists are requested to submit additional materials for further consideration, including a curriculum vitae (CV), letters of support, and a personal reflective statement. Finalists for the Excellence in Teaching award are also required to submit a detailed list of courses and sessions they taught in the past year and a summary of student evaluations received. After the materials are received, the Faculty Awards Committee reviews the submitted materials and scores them on a rubric aligned with each of the award criteria. Committee members' scores are then combined to identify the highest-scoring finalists in each category for a final discussion, after which the award winners are selected.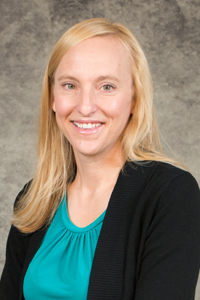 Dr. Funk serves as a professor of Anatomy and Cell Biology for Burrell College. She was selected for the Excellence in Service award for her individual and service contributions to the College.
Dr. Funk consistently provides outstanding, high-level service to Burrell in numerous areas of critical importance to the College and its students,  staff, and faculty.  In my opinion,  the most significant contributions she has made are through her leadership of the Student Performance Committee and her work with the SPARK program… This work is at the heart of Burrell's mission, where students who are recruited for their connection to the region or commitment to medically underserved populations may lack the preparation or skills they need to succeed in medical school or may be reluctant to ask for help." – Nominator's Remarks
"Service to our institution, community, and profession is a vitally important component of a faculty member's workload, I am honored to receive this recognition from my colleagues at Burrell," says Dr. Funk. "Being part of the faculty at Burrell College means being part of a group of individuals committed to supporting the mission and vision of this college. Thanks to the amazing women who nominated me for this award; you both inspire me on a daily basis!"
In addition, Dr. Funk advises students to always remember to be kind to each other.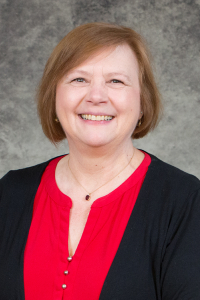 Dr. Adrienne Kania serves as an Associate Professor of Clinical Medicine, Osteopathic Manipulative Medicine & Division Chief of OMM. The Faculty Awards Committee selected her for the Excellence in Research award as they were impressed by Dr. Kania's research contributions to the College.
"Her research interest in osteopathic manipulative medicine (OMM) and cardiovascular function has fostered collaboration with basic science faculty at Burrell College and this work has been successfully funded by multiple external grants from the American Osteopathic Association. I am impressed by Adrienne's commitment to research while also meeting the high teaching demands required of our clinical faculty." – Nominator's Remarks 
I am truly touched by the nomination and the recognition for the Faculty Excellence in Research Award," says Dr. Kania. "When I started my sojourn in research, it was to find answers to questions I had within the field of osteopathic medicine. Why did this osteopathic technique produce this outcome? Are the results I achieved treating my patients reproducible? Can other DOs replicate my approach and achieve similar outcomes? Being a Burrell faculty member means being a collaborator. The faculty at Burrell excel at collaborating with one another whether it is in teaching, supporting a new method of educational delivery, or in the research world. I've been very fortunate to have experienced collaboration across the departments with my clinical and Ph.D. colleagues. I thank all my colleagues who have helped me grow in my research endeavors and I appreciate all I have learned from them."
Dr. Kania encourages students to ask questions. "Question everything and read the literature," says Dr. Kania. "Many of the protocols used in medicine are simply protocols and may not be current with the literature. The study for which I received my most recent grant was courtesy of a student asking a question."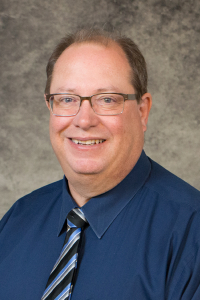 Dr. David Osborne serves as Professor of Physiology and Pathology, & Assistant Dean of Pre-Clinical Curriculum for Burrell College. The Faculty Awards Committee selected him as the award recipient for Excellence in Teaching due to his continuous support for students and tailored teaching style.
"Dr. Osborne has demonstrated exceptional commitment to teaching and learning throughout his career. He maintains a very student-centered approach to classroom delivery and the provision of relevant and supportive materials. He is a frequent user of "flipped classroom"-style teaching and uses interactive and integrative sessions along with case presentations to facilitate student understanding." … "I have found his knowledge and expertise very valuable in my own professional development as an instructor." – Nominator's Remarks 
"In my career, I have been fortunate to receive 4 awards of this type, to me, they are the most humbling recognitions that you can get," says Dr. Osborne. "They are voted by students or your colleagues.  This makes them ultra-special.  They inspire me to strive even harder to improve my skills as they ultimately mean the students get the best of me. Being a Burrell faculty member means that I get to work with the best teaching faculty I have had the pleasure to call my colleagues in my career.  The dedication of these faculty members to teaching is second to none.  The result is that when the students avail themselves to this expertise, they get a great foundation for being a really top-notch physician."
Dr. Osborne encourages his students to take advantage of all the wonderful faculty members they have access to at the College. He also thanks Dr. Kristin Gosselink for allowing him the opportunity to be selected for this award, as well as all the committee members who chose him for this recognition.
The winners will be recognized by having their names engraved on a perpetual plaque and with a $1,200.00 award.