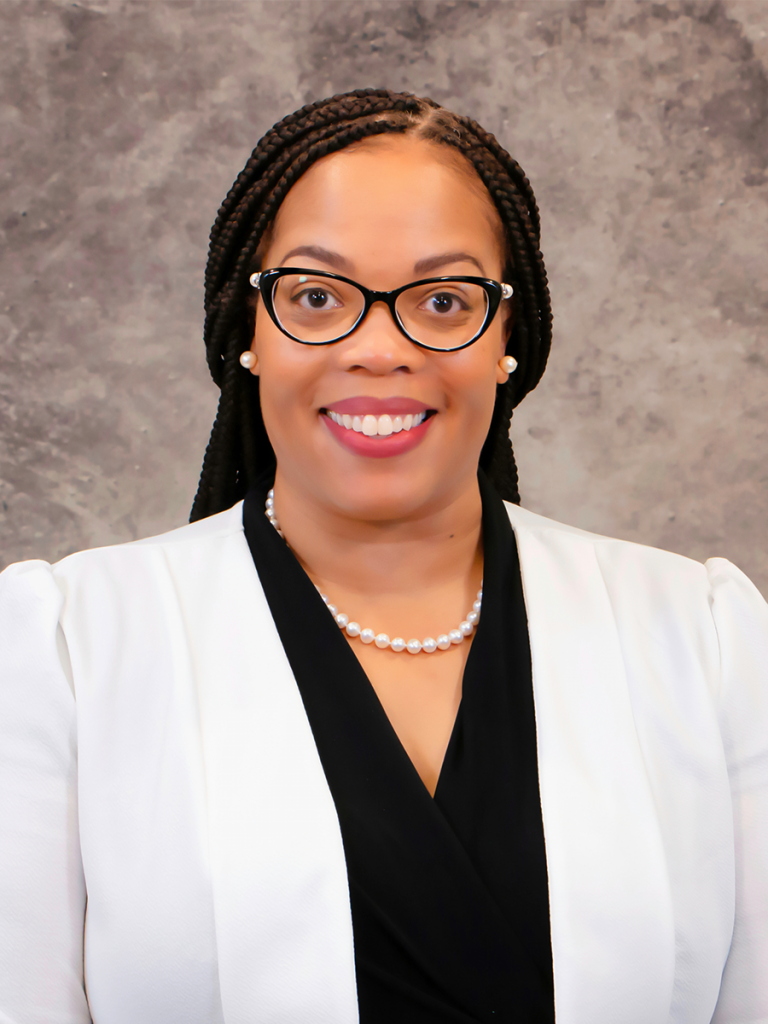 The Burrell College of Osteopathic Medicine has a new Chief Diversity Officer.  Erica Hughey joins Burrell from the U.S. Federal Civilian Service, where she guided Garrison and Brigade Army Command Teams in creating accessible, diverse, inclusive, and supportive work environments for Soldiers and their families.
"I appreciate this opportunity to work on behalf of the leadership, faculty, students, and community who want to ensure Burrell is a leader in producing world-class doctors of osteopathic medicine (DOs) who look to practice and promote health equity, especially here in the Southwestern US," said Hughey.
As Chief Diversity Officer, Hughey will work with students, faculty, and staff in offering academic, professional, and cultural programming and services that will enrich the campus culture to create and sustain a healthy community for everyone.
"I look forward to leading organizational conversations and facilitating psychologically safe spaces that cultivate an inclusive climate and culture, both in and out of the classroom," she added.
Born in Hampton, Virginia, Hughey has spent the past two decades dedicated to doing the critical work of ensuring justice, diversity, equity, inclusion, and belonging in her various roles in the social work and human resources sectors. In her past role at Fort Bliss, she responded to Soldiers' reports of hostile work environments, including sexual harassment and assault, and promoted prevention and awareness in the community.
"Hughey's leadership experience on diversity, equity, and inclusion will enable her to expand Burrell's impact," said John Hummer, president of the Burrell College of Osteopathic Medicine.
"She has demonstrated a long commitment to diversity and community that goes hand in hand with the college's mission of increasing diversity in the physician workforce and fostering a practice of lifelong learning, compassion, respect, and excellence in our students," he added.
Hughey graduated from Virginia State University in 1999 with a B.A. in Sociology. In 2015 she earned her MBA in Human Resources Management from Columbia Southern University. In 2022 she completed the Diversity and Inclusion Certificate Program at Cornell University.  Hughey has spent years advocating for abused and neglected children and teens with local and state government agencies, providing educational and career coaching to military spouses and facilitating workshops for disabled Iraq and Afghanistan War Veterans with physical, mental, and emotional injuries, equipping them to transition out of active-duty military service back into a civilian lifestyle.