Presidents Award (Highest GPA)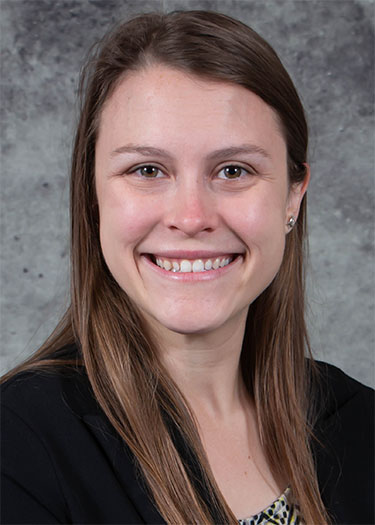 Kendyl Melton
I am incredibly honored to receive the President's Award for the Class of 2023. I will forever be grateful for the guidance and support I received from my family, friends, and mentors. I am also thankful for the Burrell professors and preceptors who inspired me to be the best future physician I can be. I look forward to a career in Family Medicine and will never forget my time at Burrell! – Kendyl Melton
John Hummer
It is an honor to present Kendyl with this award. She exemplifies academic excellence and has been a role model for her classmates. As she begins her family medicine residency in Arizona, I do not doubt that she will continue to excel. Her patients will be fortunate to have Dr. Melton as their physician. – John L. Hummer, President
Dean's Award (Clinical Rotation honors)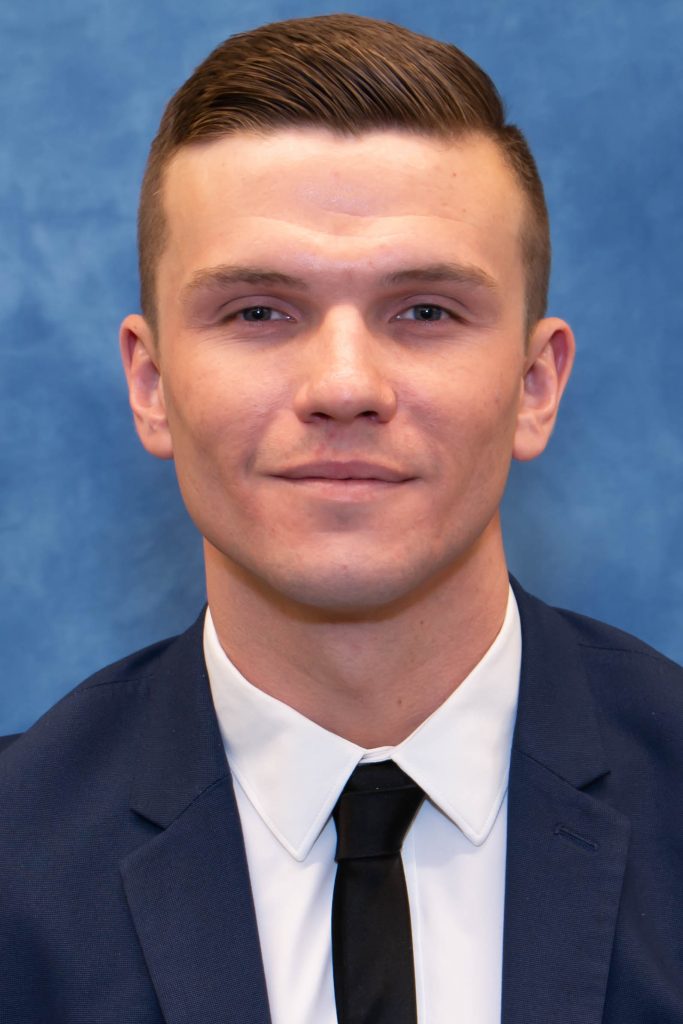 Reese Kirkland
As the Dean's Award recipient for the Class of 2023, I am both grateful and humbled. My growth as a medical student was shaped by the invaluable guidance and expertise of the physicians who mentored and taught me during my clinical rotations. I am honored to carry their wisdom forward as I embark on my career as a physician. – Reese Kirkland
Bill Pieratt
The Dean's Award recipient is selected based on excellence in overall performance on core clinical rotations. Reese earned Honors designations in all his eligible clerkships, and I am happy to see him recognized with this well-deserved award. We are proud to have him representing Burrell College and know he will be a great ambassador as he advances to residency training and beyond. – Dr. Bill Pieratt, DO, FACP; Dean & Executive Vice President of Academic Services; Chief Academic Officer
Distinguished Student Awards
Department of Anatomy and Cell Biology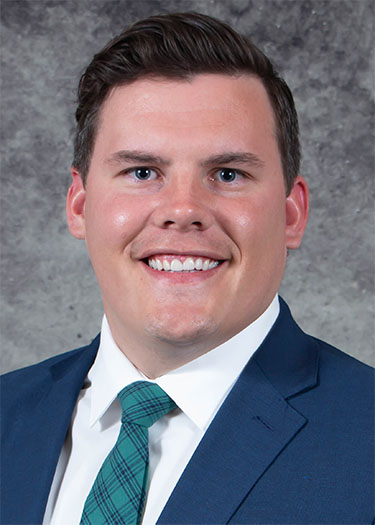 Grant Clunas
I am extremely grateful to have been chosen to receive this award. I can't thank the Department of Anatomy and Cell Biology enough for sharing their passions and interests with me. This has helped me foster a great respect and appreciation for anatomy and its clinical relevance and will surely guide my career as a radiologist! Thank you! – Grant Clunas
Nancy Minugh-Purvis
The Department of Anatomy and Cell Biology is delighted to name Grant Clunas our outstanding Anatomy and Cell Biology award recipient for the Class of 2023. Grant's interest and skill in applying manual dissection skills and anatomical content mastery to current clinical problems were aptly illustrated when he undertook an advanced dissection elective this spring. His presentation to the faculty on the pertinent anatomy underpinning the surgical Transjugular Intrahepatic Portosystemic Shunt Procedure (TIPS) was insightful and informative. Grant enthusiastically shared his knowledge with first and second-year students in open labs and made voluntary teaching contributions in multiple gross anatomy and ultrasound labs this spring. His professionalism and passion for anatomy were manifest in all these activities and will clearly support future medical practice. We congratulate him on his accomplishments! – Dr. Minugh-Purvis, PhD; Chair of Anatomy & Cell Biology; Professor, Anatomy & Cell Biology
Department of Physiology and Pathology
Tyler Janitz
To say I am extremely honored to be selected for this award is an understatement. This distinction will always remind me of the hard work and dedication I put into my endeavors as a medical student and how blessed I was to be supported and mentored by the amazing faculty within the Pathology/Physiology Department. I am eager to apply the principles I learned from them, both in and out of the classroom, to continually improve the overall well-being of my future patients. As I move forward into residency, I am filled with overwhelming joy looking back on the wonderful experiences and relationships formed during my time at Burrell. Thank you! – Tyler Janitz
Kristin Gosselink
The Department of Physiology and Pathology is pleased to recognize Tyler Janitz with our Distinguished Student Award for the Class of 2023. Tyler was an early standout in academic performance and received multiple honors in the pre-clinical curriculum. He has demonstrated a sincere dedication to learning and shown excellence in both of the disciplines we represent. His support of other students through tutoring and review sessions was valuable and appreciated, and he has also supported our department through long-standing service on a faculty search committee. He is an outstanding role model for finding what works for you and sticking to it. We wish Tyler and his new family all the best as he transitions to residency and throughout his career. – Dr. Kristin Gosselink, PhD; Chair of Physiology & Pathology; Professor, Physiology
Department of Biomedical Sciences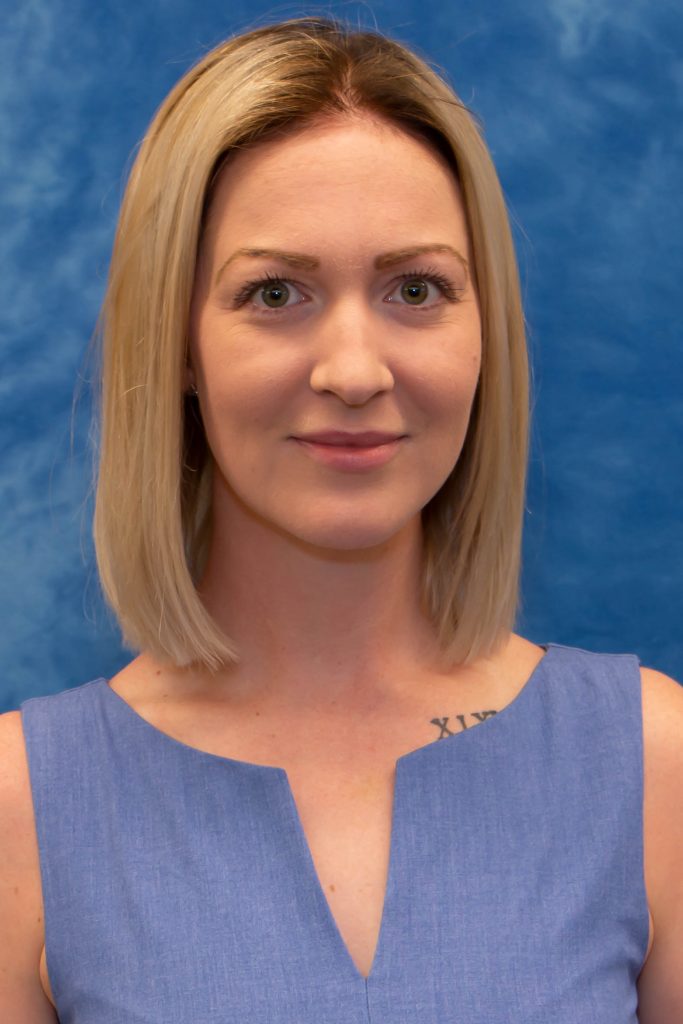 Ariana Najera
It is an honor to be receiving this award. This would have never been possible without the incredible support and guidance from my research mentors and Biomedical Sciences faculty. I also want to thank my family and friends who supported me throughout this journey and helped me succeed. This award is a symbol of my hard work, perseverance, love of medicine, and passion for helping others excel. I will keep working hard to provide the best care possible to my patients. Thank you! – Ariana Najera
Debra Bramblett
Ariana Najera has been selected for the Biomedical Science Award because of her excellent academic performance, outstanding service, and success in scholarship. Ariana has served as a pillar of the Burrell community, serving on the Sigma Sigma Phi Honors fraternity leadership. She generously shared Podcast and Anki flashcards with peers preparing for block and NBOME exams. In line with Burrell's mission, she participated in the Eastern New Mexico Youth Medical Explorers to inspire high school students to further their education and consider careers in medicine. Ariana's excellence in scholarly activity is demonstrated by her first authorship of a paper published in the Journal of Osteopathic Medicine. We are proud of what Ariana has accomplished and foresee a bright future for her in Emergency Medicine. – Dr. Debra Bramblett, PhD; Chair of Biomedical Sciences; Associate Professor, Biomedical Sciences
Department of Clinical Medicine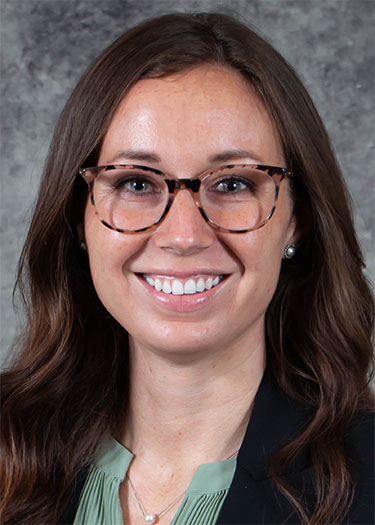 Margaret Shmunes
It is an honor to be selected as the distinguished student in Clinical Medicine. I need to thank the mentors I have made at Burrell and during my clinical rotations in Las Cruces, as they have been nothing but supportive of my dreams and goals. I would also like to thank Dr. Goldsteen for always encouraging me to pursue endeavors I did not think were possible. With his help, numerous other faculty members, and the city's help, our students now conduct monthly health fairs for our citizens. Being able to give back to the community and school that helped shape me into the practitioner I am becoming is something I cherish. I cannot wait to see what the future has in store! – Margaret Shmunes
Robert Goldsteen
It is with great pleasure that the Division of Clinical Medicine proudly announces Margaret Shmunes as the 2023 Distinguished Student in Clinical Medicine. Margaret has shown strong academic performance, leadership in community service, and maturity to support the mission of Burrell. Academically, she has demonstrated consistent hard work, professionalism, superb attitude, and enthusiasm in her pre-clinical and clinical experiences. She has superbly embodied what a well round student should be! – Dr. Robert Goldsteen, DO, FACP; Chair of Clinical Medicine; Professor, Clinical Medicine
Department of Clinical Education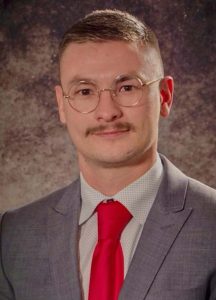 Kenton McCosh
I am humbled to have been recognized as a Distinguished Student by the Department of Clinical Education. I want to thank my passionate preceptors for their teaching and mentorship and the Burrell College of Osteopathic Medicine for the opportunity to study medicine and earn the title of a physician. I was raised in a rural, blue-collar town where my parents instilled in me the importance of dedication to your craft. I did my best to bring this same blue-collar mentality into work as a medical student, working with diligence and empathy. I have every intention of carrying it with me throughout the Emergency Medicine Residency and my career in medicine. Again, thank everyone who believed in me throughout my medical training. – Kenton McCosh
Irina Zhorzholiani
During his third and fourth-year clinical rotations, Kenton McCosh was selected by the Department of Clinical Education for his exceptional sense of caring and ethics, his compassion, and commitment to the Osteopathic Profession. Reliability, accountability, and sound judgment under pressure are essential to becoming an exceptional physician. Several of the physicians described Kenton as being exceptional in all these characteristics. They also highlighted Kenton's medical knowledge, clinical skills, and professionalism as outstanding for a student doctor. In reading the feedback from preceptors, you can't help but be proud and recognize Kenton's dedication and attentiveness to patients and the healthcare teams that surrounded him. He became an integral part of the teams at each of the rotations and did an amazing job treating/diagnosing the patients as a student doctor and patient advocate. Congratulations from all the Clerkship Directors and Staff in the Clinical Education Department! Thank you for representing Burrell College of Osteopathic Medicine! We are very proud of you! – Irina Zhorzholiani; Director of Clinical Education and Director of Graduate Medical Education
Excellence in Diversity and Inclusion (co-awardees)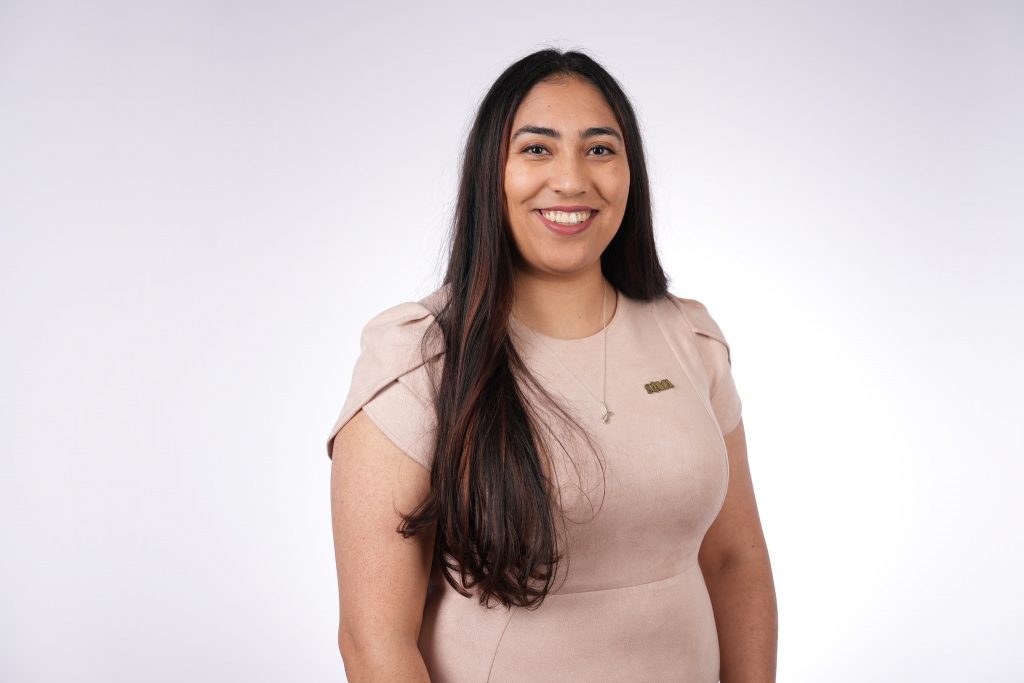 Sidra Ali
I am truly humbled and grateful to accept this Excellence in Diversity and Inclusion Award. This recognition means so much to me, not only as an individual but also as a representation of the collective efforts of all those who have worked tirelessly toward promoting diversity, equity, and inclusion at Burrell.
I firmly believe that creating a culture of inclusivity and diversity is essential to building a more just and equitable world. I am honored to have been given the opportunity to contribute to this cause, and I am grateful for the support and guidance of my mentors, peers, and loved ones, who have inspired and encouraged me along the way.
Thank you for acknowledging and valuing the importance of diversity and inclusion and for recognizing the work that still needs to be done. I will continue to work towards creating a more just and equitable space for providers, students, and patients. Thank you for this award! – Sidra Ali
Erica Hughey
In high school, Sidra Ali began to notice the societal barriers that her peers faced, which marked the beginning of her advocacy for equity and inclusion. Upon returning to New Mexico to attend Burrell, Sidra created the 'Diversity Series' for local Las Cruces high school students to help them become aware of and overcome implicit bias. While serving as president of Burrell's chapter of SNMA, Sidra lobbied for a Diversity Council and served on its first cohort. She also received a Challenge Coin from US Senator Martin Heinrich for her work through Protect NM during the pandemic. The aforementioned only demonstrates a small percentage of her heart for others, and this award serves as well-deserved praise and recognition. – Erica Hughey, Chief Diversity Officer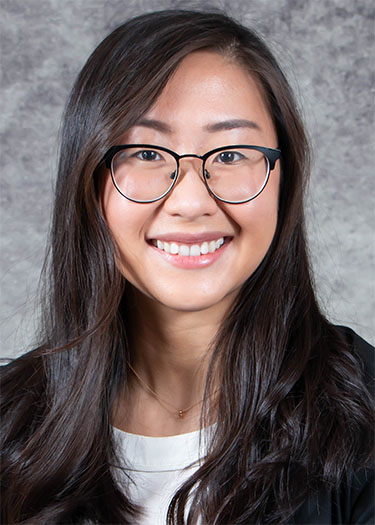 Amanda Phan
I am incredibly humbled and honored to receive the Excellence in Diversity and Inclusion Award, which represents a meaningful dedication to the values and causes closest to my heart. From my family's experiences as refugees to my work advocating for underserved children and their families, this award is a testament to the power of cultural competence and inclusive healthcare. As I advance in my career, I hope to continue mentoring future generations of diverse medical professionals who share my commitment to making a positive impact on our communities. I am deeply grateful for this recognition and will continue to strive towards achieving Burrell COM's mission to serve For the People and the Future, "Para la Gente y el Futuro." Thank you! – Amanda Phan
Erica Hughey
Amanda Phan has embodied the behaviors that drive equity and inclusion all her life. We are truly grateful that we got to experience her leadership as she studied medicine here at Burrell College of Osteopathic Medicine. She understands the value of cultural competence and has embraced opportunities to learn more about health disparities along the Border with various vulnerable populations. Amanda has a special place in her heart for children, as evidenced by her serving as president of the Burrell Pediatrics Club. Additionally, she is a proud founder of the Burrell Asian Pacific American Medical Student Association during the pandemic to create a safe space for students to share their experiences. She exemplifies compassion, and this award recognizes her for that. – Erica Hughey, Chief Diversity Officer
Distinguished Student in Research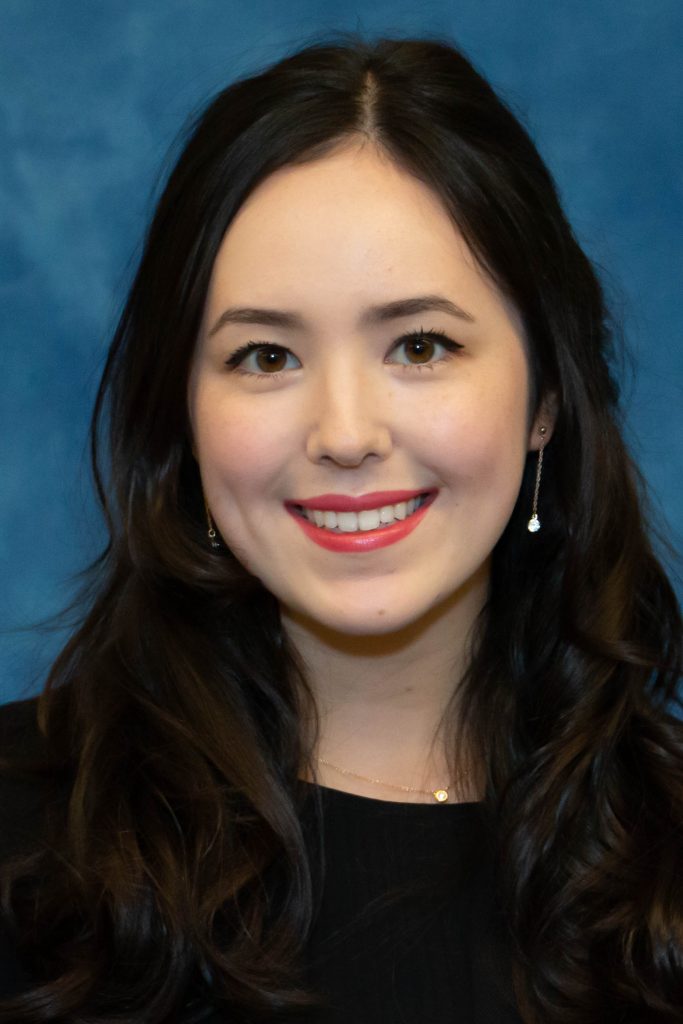 Gina Gilderman
It is truly an honor and a privilege to be recognized as the Distinguished Student for the Department of Research. I want to express my deepest gratitude and appreciation to the many incredible mentors I have gained. I have learned so much from them, and I would not have been able to accomplish my goals without their support, encouragement, and patience. This award acknowledges my hard work and dedication to research throughout medical school, and I am grateful to receive such a special honor. – Gina Gilderman
Kristin Gosselink (mentor)
It's no surprise that Gina was selected as the Distinguished Student in Research from the Class of 2023. Her accomplishments are numerous, and her level of engagement during her time at Burrell has been remarkable. It was my good fortune to "adopt" her early, during my first Summer Research Experience. Since then, Gina has demonstrated skill, curiosity, and professionalism as she has completed the Distinction in Research, worked with other students and faculty, and presented her findings to local, regional, and national audiences. She works so hard but makes it look so easy. Best wishes, Gina, as you head to residency and into your career. I'm extremely proud of you! – Dr. Kristin Gosselink, PhD; Chair of Physiology & Pathology; Professor, Physiology
Leonard Tow Humanism in Medicine Award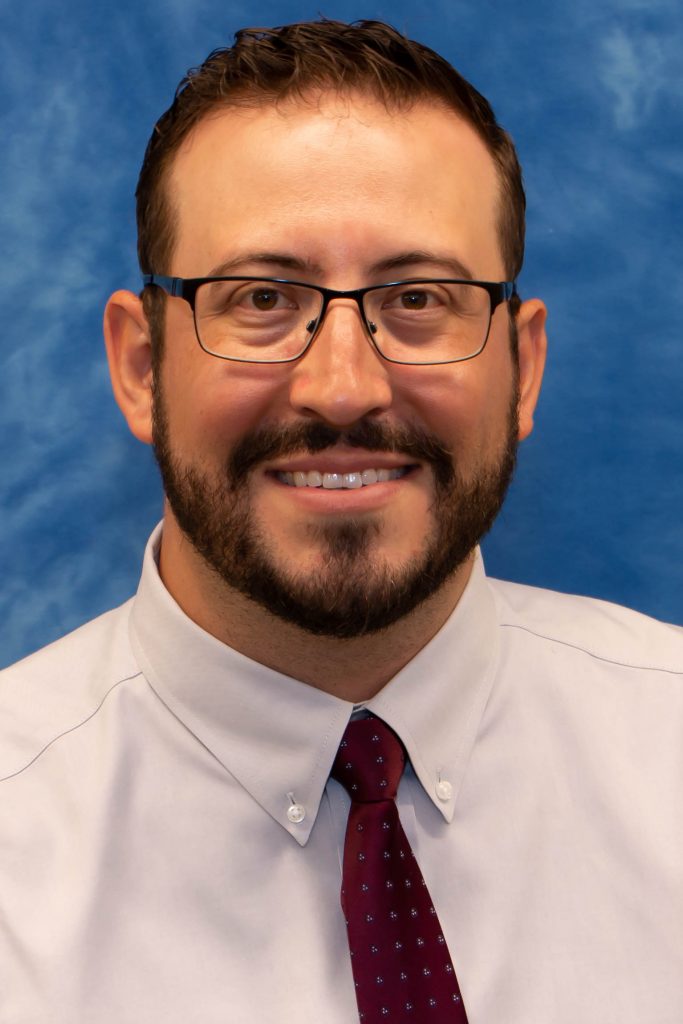 Student: Luis Zuniga
It is truly an honor and privilege to be recognized as the Leonard Tow Humanism in Medicine Award recipient. As a local El Pasoan, it is humbling to know that my efforts to work within my community were well received by my preceptors and my colleagues. This award will always remind me of my time at Burrell and motivate me to excel throughout my career as a physician. I am grateful for my mentors, friends, and family, who continue to encourage my growth every day. Thank you! – Luis "Boomer" Zuniga
Muneer Assi
The Leonard Tow humanism award goes to a medical student who demonstrates excellence in leadership, compassionate patient care, outstanding clinical and interpersonal skills, and service to their community. Luis "Boomer" Zuniga has been chosen as this year's recipient of this prestigious award. His story is one of perseverance and dedication, he exemplifies all the characteristics mentioned above and to top it off, he is from El Paso and wants to come back home to practice after his residency in Internal Medicine.
Congratulations, Boomer – Dr. Muneer Assi, DO, FACOI; Regional Assistant Dean – ELP; Associate Professor, Clinical Medicine; Clerkship Director, Internal Medicine
Presented by the Class of 2023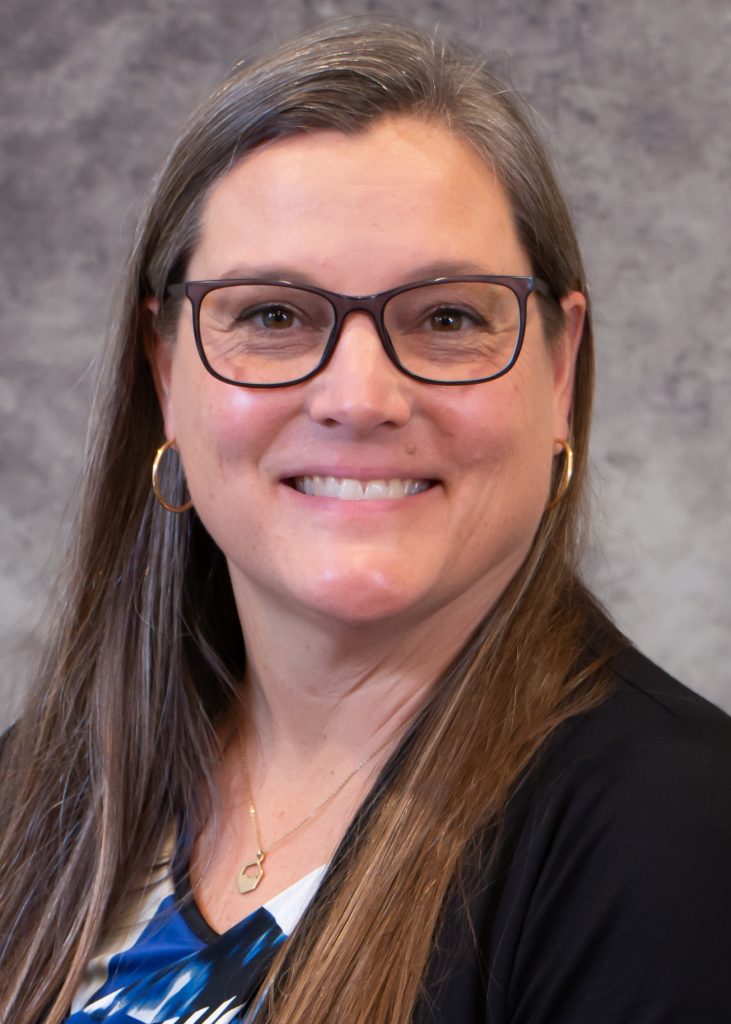 Best Basic Science Teacher: Kristin Gosselink
I'm thrilled and honored to be chosen as the Best Basic Science Teacher by the Class of 2023. I feel so fortunate to spend time doing what I love with such a wonderful group of individuals poised to make a huge difference in this world. My colleagues have provided outstanding support to my development as a medical educator, and student feedback has been incredibly helpful in this process. I value your opinions and ideas, and I thank you for trusting me with your academic, advising, and mentoring needs. I am so proud of you all, and I can't wait to see where your lives and careers take you! – Dr. Kristin Gosselink, PhD; Chair of Physiology & Pathology; Professor, Physiology
Gina Gilderman
It gives me great pleasure to recognize Dr. Kristin Gosselink for receiving the Best Basic Science Faculty award this year. Dr. Gosselink exemplifies all the qualities of an ideal educator and mentor. Her passion for science and dedication to teaching are truly infectious. She continually goes above and beyond to support every one of her students, both inside and outside of the classroom. Dr. Gosselink is truly an inspiration to many students, and I know many of us can personally thank her for our successes today. Congratulations, Dr. Gosselink, on this well-deserved recognition! – Gina Gilderman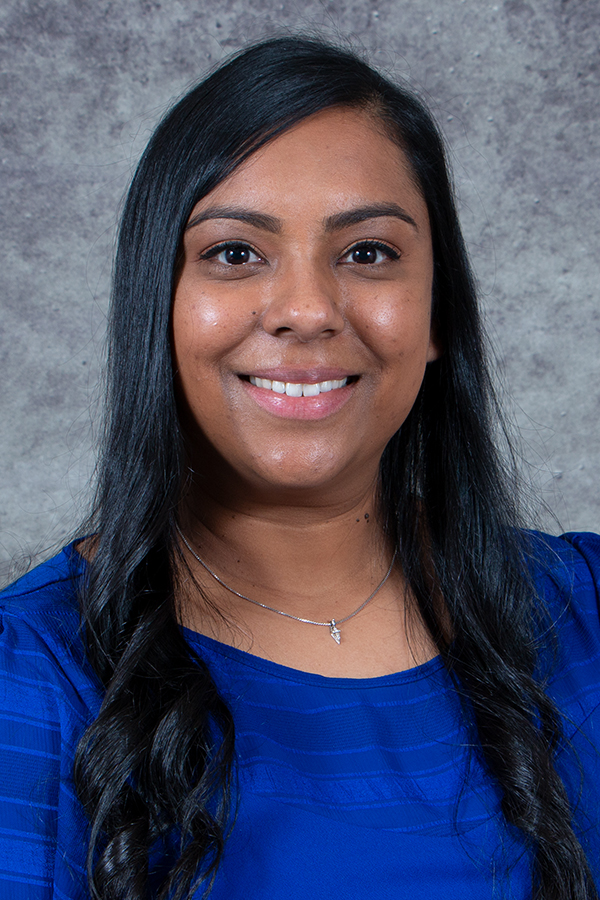 Best Clinical Teacher: Sheeba Tano
I want to thank the class of 2023 for selecting me for the Best Clinical Science Teacher Award. I am honored to have been a part of your journies to becoming physicians. Before you leave these walls, I want to share something a patient once told me when I was having a difficult day. She told me, "Don't let your bad days take away from the good days you are about to have," which I understood as, while you may currently be going through something hard, don't let it steal your hope that tomorrow will be better. I am so proud of everything you have accomplished these years, and I wish you all the best in your future endeavors! – Dr. Sheeba Tano, DO; Assistant Professor, Clinical Medicine
Gina Gilderman
It is my distinct honor to recognize Dr. Sheeba Tano for receiving the Best Clinical Faculty award this year. Dr. Tano is an exceptional physician, an outstanding educator, and a mentor to many. She is a true inspiration to her students, and her commitment to clinical excellence has created a lasting impact on all her students' lives. Dr. Tano is kindhearted and continually puts her students first, and her compassionate and humanistic patient care reflects the type of physician we all aspire to be. Congratulations, Dr. Tano, on this well-deserved recognition! – Gina Gilderman
2022 AOF/AAOA Donna Jones Moritsugu Memorial Award
Hayden Bennett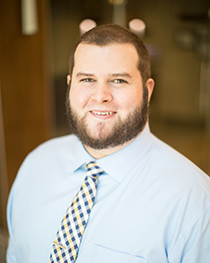 I am honored to receive the 2023 Donna Jones Moritsugu Memorial Award, although I was admittedly conflicted when Stefanie first informed me of it. I've witnessed many other medical student spouses exemplify the exceptional support celebrated by this award. I am certainly not unique in this regard. However, I appreciate that such recognition exists for those of us behind the scenes. Being a "Med Spouse" isn't easy or free from consternation. It can be lonely and tiresome at times. Although, I'm fortunate that Stefanie never made me feel unappreciated. We are true partners in our joint story, and medical school is only one chapter. We will continue to support each other in a manner that would make Donna and Kenneth Moritsugu proud. – Hayden Bennett
Stefanie Bennett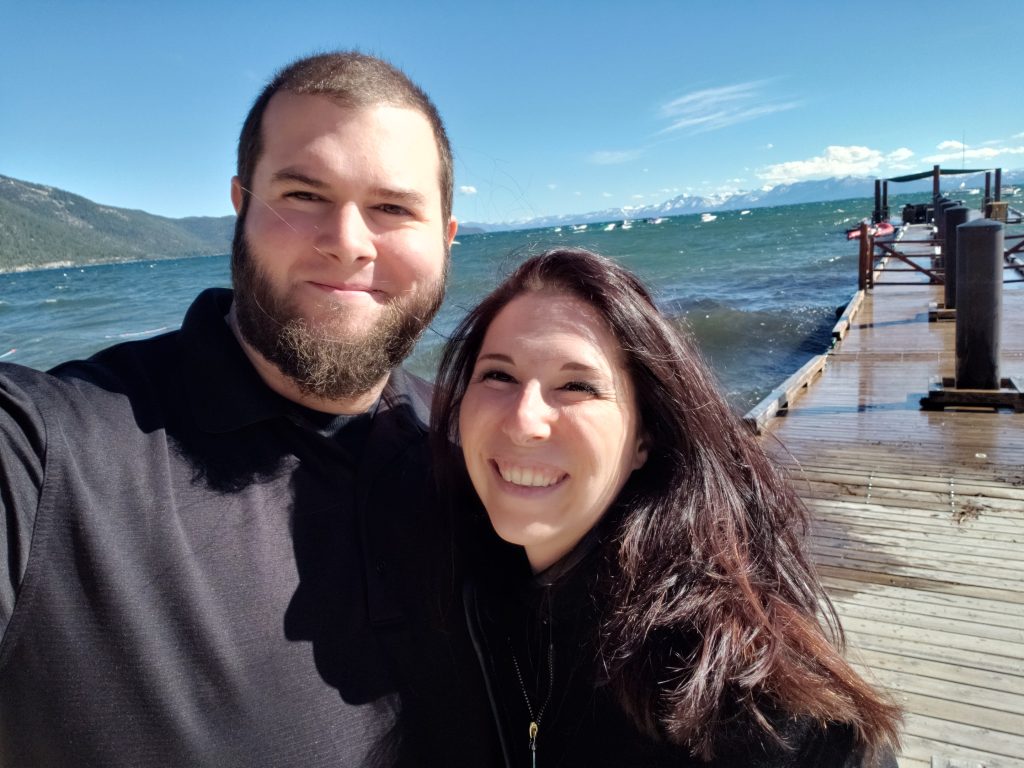 It can be challenging to navigate the twists and turns of a non-traditional path. Having someone who encourages you to persevere makes all the difference. From managing logistics to celebrating the wins, I can't imagine being on this journey with anyone else. Hayden's enthusiasm extends to everyone he meets, exhibiting incredible dedication to the long-term success of myself and my peers. In addition to working full-time, he jumped car batteries, assisted with financial planning, researched residencies, provided OMM tables, and so much more for fellow students. I know I'm biased, but I cannot think of a more deserving ambassador for this award than Hayden Bennett. His efforts serve as a wonderful example of the kind of teamwork and collaboration that can make a community thrive. – Stefanie Bennett OMS-IV