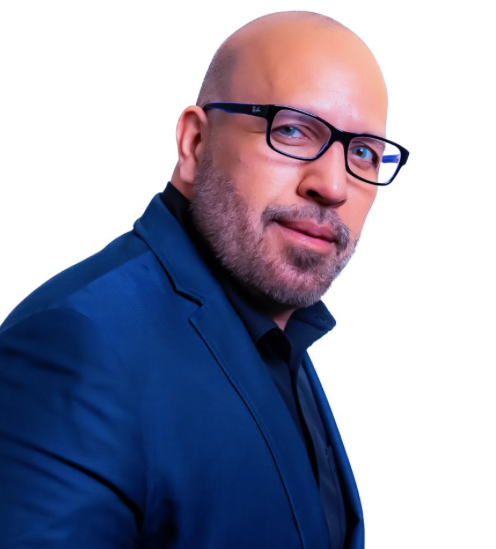 Las Cruces, NM – Burrell College of Osteopathic Medicine proudly welcomes Sidney Alvarez, a distinguished communications professional and three-time Emmy News Award recipient, as the institution's new Director of Public Relations & Marketing. Alvarez's exceptional accomplishments in the field of communications, combined with his passion for healthcare, make him an invaluable addition to the college's leadership team.
"We are thrilled to have Sidney join our College," said John Hummer, President of Burrell College of Osteopathic Medicine. "His impressive accomplishments and dedication to the art of storytelling will undoubtedly elevate our organization's reputation and impact. We are confident that he will lead our public relations and marketing efforts to new heights, fostering meaningful connections and advancing our mission within the regions we serve."
Alvarez will play a pivotal role in enhancing the institution's strategic goals and expanding its brand presence as he fosters collaborative relationships with local and national media outlets. His expertise will be instrumental in planning and executing integrated marketing campaigns, ensuring the Burrell College of Osteopathic Medicine remains at the forefront of innovative medical education initiatives.
"It is an honor to join the Burrell College of Osteopathic Medicine and contribute to its mission of excellence in medical education, increasing diversity in the physician workforce and fostering a practice of lifelong learning, compassion, respect, and excellence in our students," said Sidney Alvarez. "I am excited to leverage my experience and expertise to amplify the college's impact and engage with key stakeholders. Together, we will showcase the transformative work happening at Burrell and further strengthen its position as a leader in medical education."
Alvarez is recognizable in the Southwest region, locally serving as a reporter and anchor with KFOX-TV and the host of the TV show and podcast Get Lit With FirstLight. However, the majority of his career was in New York City serving as a communications lead and storyteller for the energy sector. Alvarez was also the host of the TV show and podcast Plugged In and also did television news with NBC, ABC, and Warner Brothers affiliates across the country.
Alvarez holds a master's degree in Media Management from Parsons The New School in New York City and a bachelor's degree in Communications from the University of New Mexico. Alvarez is a multi-Emmy Award-winning television journalist and the recipient of numerous communications, video, marketing and content strategy awards and honors. Alvarez is also a board member of the Public Relations Association of the Southwest and a member of the New York City Press Club and Public Relations Society of America. He is also a national speaker on brand communications and storytelling.
MEDIA NOTES:
Alvarez can orchestrate media interviews with staff, faculty, and students on medical topics to include but not limited to primary care, surgery, anesthesiology, and emergency medicine.
About Burrell College of Osteopathic Medicine:
Located in Las Cruces, New Mexico, the Burrell College of Osteopathic Medicine was established in 2013 to improve the health of the Southwestern U.S. and its border with Northern Mexico. The four-year, private osteopathic medical school is student-centered, utilizing the latest medical education technologies and methods to ensure student success in all fields of medicine — from primary care to subspecialties like surgery, anesthesiology, and emergency medicine. The Burrell College of Osteopathic Medicine is a freestanding college with clinical training locations in New Mexico, El Paso (TX), Rockledge (FL), and Tucson (AZ).
Learn more at burrell.edu.