Gramm-Leach-Bliley Act (GLBA)
The College has adopted policies and procedures for the purpose of safeguarding the privacy of a category of customer information defined as non-public personal information (NPI) which it may receive pertaining to its students and employees, in compliance the Gramm-Leach-Bliley Act (GLBA or the Act), as may be amended, and with other applicable regulations (e.g. the Federal Trade Commission's Safeguards Rule and Financial Privacy Rule).
The Federal Trade Commission (FTC) is charged with administration and enforcement of the GLBA for financial institutions not regulated by other federal banking or finance-related authorities, including institutions of higher education (IHEs). The FTC has determined that most IHEs are "financial institutions" for purposes of the GLBA because "[m]any, if not all, such institutions appear to be significantly engaged in lending funds to consumers." 64 Fed. Reg. 33648 (May 24, 2000). In addition, the Department of Education requires IHE compliance with the Safeguards Rule by contract, under the Federal Student Aid (FSA) Program Participation Agreement.
Under the GLBA, the College is required to implement safeguards to ensure the security and confidentiality of certain NPI that is obtained when the College offers or delivers a financial product or service to an individual for personal, family, or household purposes, with particular attention to information provided to the College by the Department of Education or information obtained by the College in support of the administration of the Title IV federal student financial aid programs authorized under Title IV of the Higher Education Act, as amended.
The College must implement an information security program that incorporates administrative, technical, and physical safeguards appropriate to its size and complexity, nature and scope of activities, and sensitivity of NPI at issue. The contents of this webpage summarize information related to this required information security program and provide links to obtain more information. Guidance relating to administrative, technical and physical security of NPI is identified in the College document entitled, Written Information Security Plan (WISP).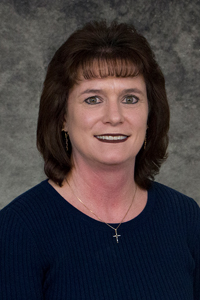 Associate Controller Bursar