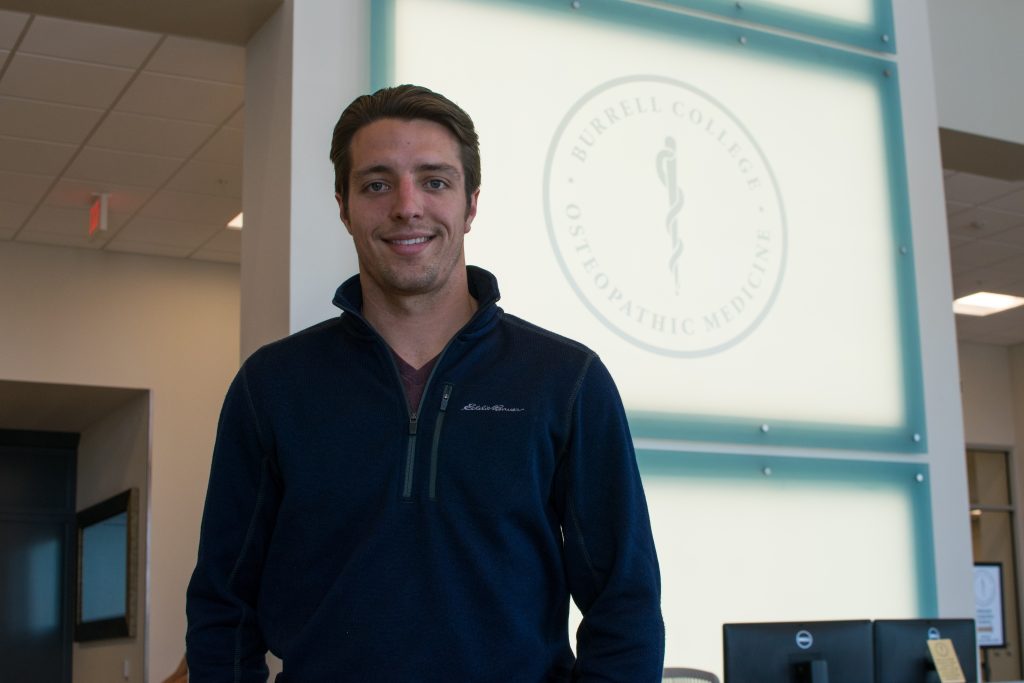 Mitchell Weaver
Hometown: Carmel, Indiana
Why BCOM?: One of the main reasons I chose BCOM was the comradery of the entire staff. Throughout my other interviews, no other school had the same welcoming feeling BCOM provided. Knowing that so many individuals are truly invested in your future as a physician and are willing to do anything possible to help you achieve that goal is a remarkable feeling.
Future Goals: My future goal as a physician is to become an orthopedic surgeon.  I have been interested in orthopedics since the day I needed surgery when I was 16 years old. It afforded me the opportunity to continue my athletic career, which shaped me into the person I am today. It would be an extremely gratifying feeling to help young men and women that are in the same position I found myself.
Hobbies and Interests: I enjoy many activities outside of school, but sports and being outdoors are probably what I enjoy most. Living out west allows me to be close to the mountains and with all the free time awarded in medical school, I have really enjoyed hiking and snowboarding. Soccer has been a huge part of my life to this point and I would love to get involved with a local team in any capacity.
Surprising Fact: One of the best experiences of my life was traveling to Asia with my longtime girlfriend the summer before medical school started. We specifically spent most of our time in and around Thailand. Something we would both love to do, if the opportunity arose, would be to practice in Thailand for a year or two. It would be one of the most rewarding experiences imaginable to provide care to many of those in need and be a part of the incredible culture we experienced.