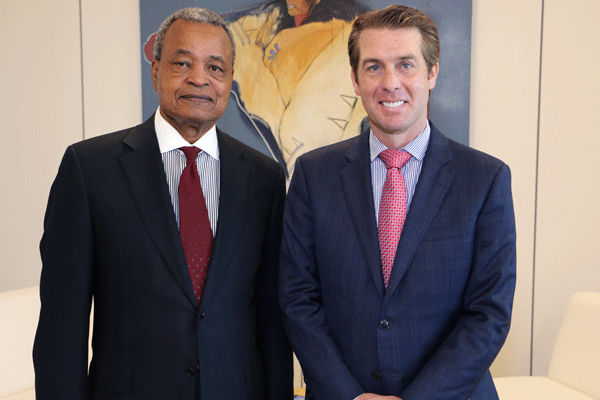 Robert V. "Bob" Wingo has been elected chairman of the Burrell College of Osteopathic Medicine's (BCOM) Board of Trustees, effective Tuesday, Sept. 17.
Wingo is the chairman of the nationally renowned marketing firm Sanders\Wingo Advertising. The advertising agency has created prominent marketing campaigns for Chevrolet, Mini USA, Burger King, State Farm and AT&T.
Wingo is an active member and past chairman of HCA's Las Palmas Del Sol Healthcare in El Paso, Texas. He has also served on multiple local, state and national boards, including the Martin Luther King, Jr. Memorial in Washington, D.C., the Texas Higher Education Coordinating Board, the Texas Economic Development Board (Chairman), the Texas Finance Commission, the Cancer Prevention Research Institute of Texas and the El Paso Community Foundation.
"Bob Wingo is an outstanding community leader who has incredible insights regarding education and health care issues within our mission region," says John Hummer, co-founder and president of BCOM. "Bob has been involved with us since the very beginning of our development in 2013. As we transition our board to an autonomous, independent fiduciary board, Bob is the ideal person to serve as our chairman."