Burrell College of Osteopathic Medicine and Florida Tech Announce an Affiliation Agreement for Burrell's Proposed New Four Year Campus Location.
Two of the nation's leading institutions of higher education will work together to bring Brevard County its first medical school. The Burrell College of Osteopathic Medicine (BCOM) and Florida Institute of Technology have entered into an affiliation agreement to establish a four-year osteopathic medical school on Florida Tech's Melbourne campus.
Burrell and Florida Tech's executive leadership announced the plans in a press conference held at the Denius Student Center on Thursday, Jan. 12.
Over the past three years, Burrell has operated a regional academic center in Brevard County for our medical students' clinical clerkship rotations, of which 34 of our third and fourth-year students are currently conducting these clinical rotations. Based upon the success of this regional academic center and the positive relationships established with key stakeholders, the natural next step was to develop an additional four-year medical school location in Florida.
Why Does Florida Need More Medical Schools?
In addition to creating physician diversity, BCOM is committed to building a regional physician workforce. Based on a 2021 study by The Safety Net Hospital Alliance of Florida and the Florida Hospital Association, Florida will have a significant shortage of physicians in the coming decade. By expanding medical education in Florida, BCOM will attempt to reduce the physician shortage, given that medical students demonstrate a tendency to stay in the state where they graduate from medical school. Per the AAMC 2021 Workforce Report, 47.4 percent of Florida-based medical school graduates practiced medicine in Florida, and 78.8 percent of physicians who completed both medical school and residency in Florida remained in the state to practice.
Additionally, based on recent data from the AACOM, 62% (439/707) of Floridians enrolled in an osteopathic medical school did so outside of the state in 2021. With the Florida Tech affiliation, BCOM will now be able to offer an increase in the enrollment of those Florida residents to remain within the state.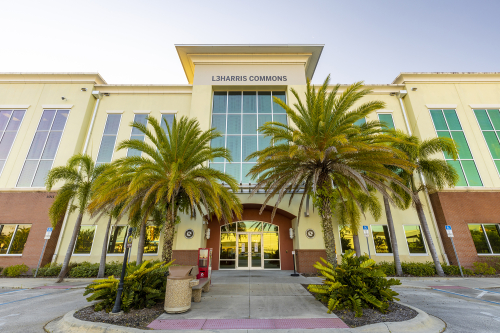 Burrell executed the affiliation documents with Florida Tech in November, contingent upon the College's final approval from its accrediting body to open the additional location. The inaugural class size will be 100 students and is expected to matriculate in July of 2024 and to graduate in May of 2028. To date, Burrell's campus in New Mexico has graduated 430 osteopathic physicians. Of its graduates, 99.5% have been successfully placed into medical and surgical residency training programs. Currently, Florida ranks third among the states where Burrell's applicants reside.
Affiliation Agreement Details
The medical school will be in Florida Tech's L3Harris Commons via a sublease agreement. Burrell students will be able to use Florida Tech's libraries, fitness facilities, student health services, and housing. The agreement also allows for collaborative research and teaching opportunities between both institutions. A vital component of the affiliation agreement is the Medical School Pathway program, whereby Florida Tech pre-med students will be guaranteed admission into Burrell if they meet the established criteria for academic performance.