Dr. Lloyd M. Hummer Memorial Scholarship Fund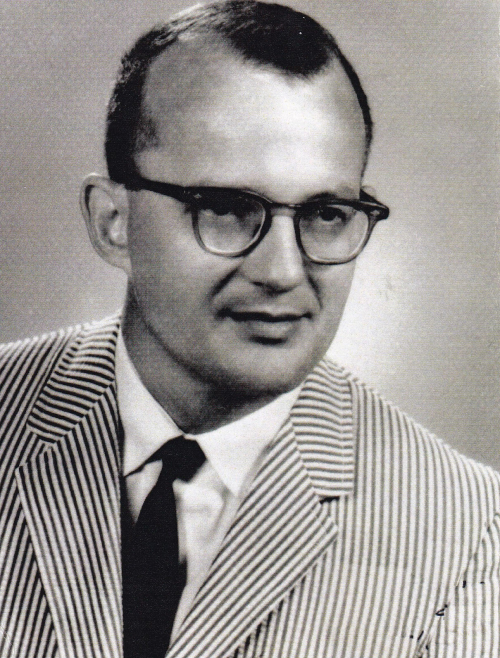 The Dr. Lloyd M. Hummer Memorial Scholarship fund was established in honor of Burrell College President John Hummer's father, Lloyd M. Hummer, MD.
Dr. Lloyd M. Hummer earned his medical degree from the University of Oklahoma where he also completed his residency in internal medicine, serving as chief resident. Upon completing his residency, he was stationed in Germany as a captain in United States Army. After his service, he joined the Wichita Clinic, in Wichita, Kansas, practicing medicine for 35 years.
While at the Wichita Clinic, Dr. Hummer served as the clinic's medical director, as a member of its Board of Directors, and as president. When he joined the clinic in 1965, it had approximately 25 physicians. Upon his retirement, the clinic had grown to over 200 physicians at multiple sites and in all specialties. Dr. Hummer also taught at the University of Kansas Medical School, Wichita Branch. Medical ethics was Dr. Hummer's passion. Upon his retirement, the son of a patient whom Hummer treated, funded a medical ethics lecture series in Dr. Hummer's name.
This fund was established to honor Dr. Hummer's legacy by providing assistance to medical students that exhibit the same passion for helping others that Dr. Hummer exhibited throughout his entire life.
The purpose of this fund is to award an annual scholarship to a student who is pursuing a doctoral degree at Burrell College of Osteopathic Medicine in Las Cruces, New Mexico. In addition to any criteria agreed upon between the Donors and the Coalition for Osteopathic Excellence (COE), the annual scholarship grants shall be awarded based on the following considerations: financial need, academic achievement, extracurricular school activities or employment, community service, personal integrity, and character.
Name of Scholarship
Dr. Lloyd M. Hummer Memorial Scholarship Fund
Award per Student per Semester Limit
TBD by President/Dean/Scholarship Committee
Eligibility Criteria
Must be in good standing academically
Must have grown up in a rural area as defined by HRSA
Must be funding at least 70% of their tuition via student loans
Consideration will be given to an underrepresented minority per the definition utilized by AACOM
Additional Award Considerations
Financial need, academic achievement, extracurricular school activities or employment, community service, personal integrity, and character
Required Submissions
Provide a list and background information on any community, charitable, or volunteer service organizations and/or projects conducted since their freshman year in college to present
Submit a short essay (1000 words or less) regarding BCOM's mission statement and how they see themself becoming a part of its fulfillment
If you have any questions regarding the Dr. Lloyd M. Hummer Memorial Scholarship Fund please e-mail them to financialaid@burrell.edu