The 2nd Annual Medical Student Research Day (MSRD) was held on Friday, July 19, 2019 at Burrell College of Osteopathic Medicine from 8:45am – 2:00pm to honor our students.
Burrell College of Osteopathic Medicine's MSRD is an annual event that celebrates student research accomplishments and provides students with an opportunity to present their research projects to fellow peers and faculty.
General Information:
Keynote Speaker:
Meet our Keynote speaker!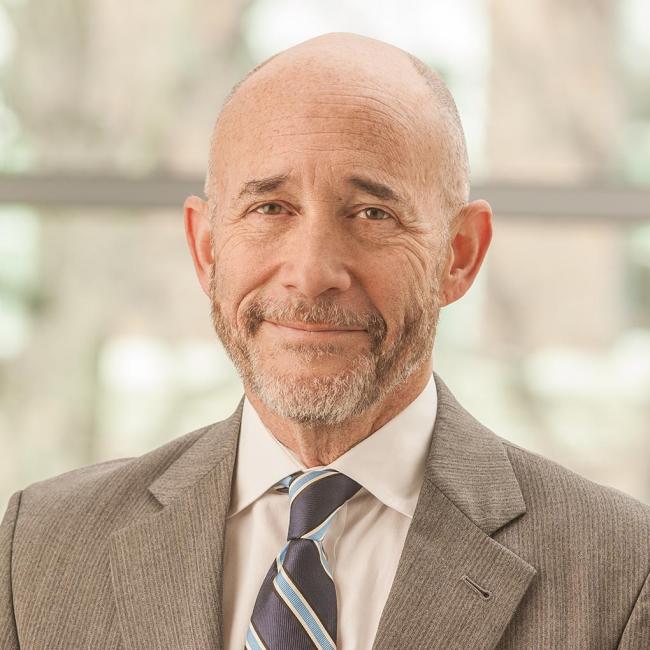 Alan Langnas, DO, is Professor of Surgery, Director of Nebraska Center for Transplantation, Chief of Transplantation Surgery. Dr. Langnas is also the clinical Director of the Liver Transplantation Program and Intestinal Program at The University of Nebraska Medical Center. In his role as the Director of Transplantation he oversees clinical programs of liver, small bowel, kidney, pancreas transplantation, hepatobiliary surgery and intestinal rehabilitation. Dr. Langnas has been a faculty member at The University of Nebraska Medical Center since 1989. He assumed the role of Chief of Transplantation in 1997. Under Dr. Langnas' direction the Transplant Program has also developed a unique clinical pathways including: Carcinoid and Neuroendocrine Tumor Clinic, Pancreatico Biliary and Auto Islet Cell Center, as well as a robust basic science research program.
Dr. Langnas earned his undergraduate degree from the University of Michigan and received his Medical Degree from the University of Health Sciences College of Osteopathic Medicine in Kansas City in 1982. He is board certified in surgery and critical care.
Dr. Langnas has been an active member of the American Society of Transplant Surgeons for over twenty years. His roles include that of Councilor, Treasurer, and President. He is now serving as councilor to the International Pediatric Transplant Association. He is a Scientific Review Officer for the Department of Defense Congressionally Directed Medical Research Programs.
Key Dates/Deadlines:
March 11, 2019 – Abstract Submission Opens
June 2, 2019 – Abstract Submission Deadline
June 17, 2019 – Notification of Abstract Acceptance
July 10, 2019 – Onsite Poster Printing Deadline
July 19, 2019 – Medical Student Research Day
MSRD Planning and Oversight Task Force:
Steven J. Ontiveros, MBA, PhD (Chair)
Robert Goldsteen, DO
Norice Lee, MLIS
Harald Stauss, MD, PhD
Matthew Steritz, OMS-I
Tyler Tummey, OMS-II
Kris Vaudrey, MA
Judging:
Posters will be judged according to the following criteria:
Novelty of content
Significance of the work
Depth of knowledge
Scientific approach
Clarity of presentation
Overall organization (poster & presentation)
2019 MSRD Award Winners:
2019 MSRD Best Research Poster Award
Poster #302
Title: PERCENTAGE OF STAPHYLOCOCCUS AUREUS AND MRSA COLONIZATION IN FIRST-YEAR OSTEOPATHIC MEDICAL STUDENTS
Presenting Author(s): Samantha Meza-Rodriguez, OMS-I
Project Advisor(s): Debra Bramblett, PhD and Michael Woods, PhD
Poster Category – 1st Place Award Recipients:
Biomedical Sciences Research
Poster #105
Title: NEUROLOGICAL RESPONSES TO STRESS ARE MODIFIED BY TIME OF EXPOSURE AND HYPERTENSION
Presenting Author(s): Gina Gilderman, OMS-I
Project Advisor(s): Kristin Gosselink, PhD
Clinical Sciences and OMT Research
Poster #205
Title: SUBOCCIPITAL DECOMPRESSION LOWERS BLOOD PRESSURE THROUGH REDUCTION OF SYMPATHETIC TONE
Presenting Author(s): Kailee Weiler, OMS-I and Marielle Opeña, OMS-III
Project Advisor(s): Adrienne Kania, DO and Harald Stauss, MD, PhD
Population and Public Health Research
Poster #302
Title: PERCENTAGE OF STAPHYLOCOCCUS AUREUS AND MRSA COLONIZATION IN FIRST-YEAR OSTEOPATHIC MEDICAL STUDENTS
Presenting Author(s): Samantha Meza-Rodriguez, OMS-I
Project Advisor(s): Debra Bramblett, PhD and Michael Woods, PhD
Medical Education Research
Poster #401
Title: TRADITIONAL TEXTBOOK USE COMPARED TO EXTERNAL RESOURCE USE IN A FIRST AND SECOND YEAR U.S. OSTEOPATHIC MEDICAL SCHOOL CURRICULUM
Presenting Author(s): Kayla Ivey, OMS-III
Project Advisor(s): Cindy Funk, PhD