Alumni Specialties: Surgery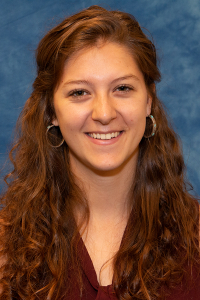 I matched into the University of Minnesota General Surgery Program in Minneapolis, MN. I am specifically on the rural surgery track.
Contact me at robyn.marks16@gmail.com
General surgery is the absolute best. I highly recommend it for anyone who likes to work hard, solve puzzles, and enjoys working with your hands. It is a tough specialty so you have to show you are dedicated and can put in the work needed to be a safe and competent surgeon in a wide variety of settings. One thing that I love is that in general surgery the scope is vast so you have to be prepared for anything. For applications, definitely take Step 1 and 2, unfortunately comlex scores mean virtually nothing in the surgery application world. I also recommend doing a few sub-I/audition rotations. I did 4 which was perfect for me. I'd recommend trying to do 3-4 and try to do them in a variety of hospitals so you can see what it's like in a university setting, community setting, etc. since residencies vary a lot by the style of hospital you're at. SubI's are exhausting so don't over commit yourself because if you don't perform well, they can be used a little against you but overall they're a great experience and the best place for you to show how great of a resident you will be. I did not do a subI at my program now but I know my experiences at my SubI's helped me match here as I was able to get multiple letters of recommendation and do a research paper which helped with interviews for sure. My overall advice for matching into a general surgery residency is to say "yes" during your rotations. Offer to help with even the smallest tasks and you'll end up being allowed to do more and more. Go into all your rotations with an open mind and soak up as much information as you can, med school rotations are fun!