In support of medical student research and creative scholarship, our 2021 Medical Student Research Day (MSRD) will be held on July 16, 2021, to recognize the research accomplishments of our students and their faculty mentors. MSRD is an annual event that celebrates research endeavors conducted at Burrell College and provides an opportunity for students to present their research to fellow peers and faculty.
To comply with state and federal social distancing guidelines during the pandemic, last year's event was conducted virtually using online presentation methods. This year we are organizing an event that will include in-person oral presentations and a keynote address. Our office is committed to celebrating student research and creative scholarship achievements and are excited to continue with our annual tradition by offering students the opportunity to present their research endeavors.
Burrell medical students engaged in research and creative scholarship at Burrell College or affiliated institutions, or under the guidance of a Burrell College faculty member are encouraged to participate. Oral presentations will be judged, and winners will be recognized during the MSRD Awards Ceremony. Judging will be reserved for presentations of research projects that were conducted within the 2021 Summer Research Experience.
General Information:
Key Dates/Deadlines:
June 1, 2021 – Abstract submission opens
July 8, 2021 – Abstract submission deadline
July 16, 2021 – Medical Student Research Day
Keynote Speaker: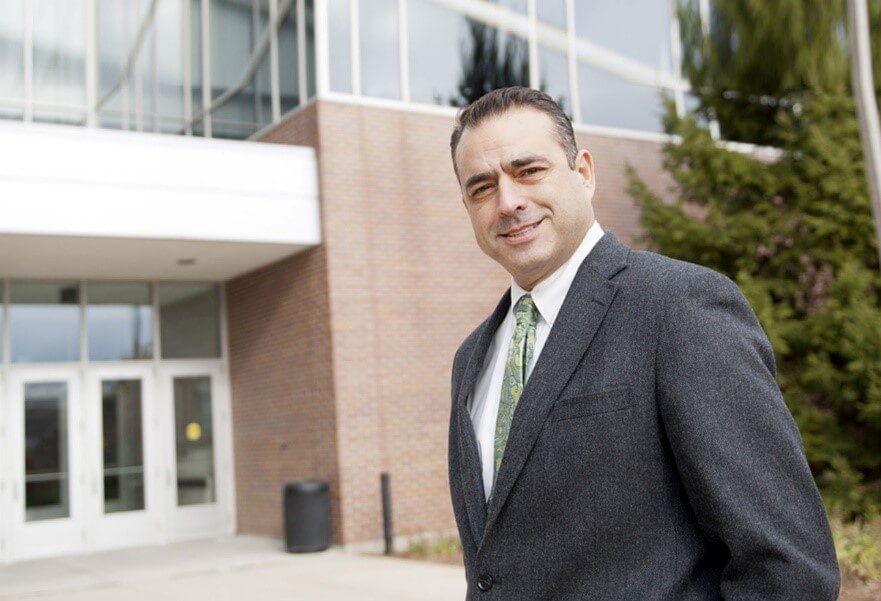 Andrea Amalfitano, D.O., Ph.D.
Dean
Michigan State University College of Osteopathic Medicine
Andrea "Andy" Amalfitano was named the Michigan State University College of Osteopathic Medicine's fifth dean in December 2018. He is a clinical geneticist with training in pediatrics and internal medicine, as well an internationally regarded researcher in developing cutting-edge therapeutics, including enzyme and gene transfer based technologies to foster treatment of genetic and acquired human conditions such as cancer and infectious disease. Current vaccine technologies developed in the Amalfitano laboratories are currently being utilized in dozens of human clinical trials to treat a variety of solid tumors, as well as part of the "project warp speed" initiative to develop a COVID-19 vaccine.
In his clinical work he has cared for infants, children and adults potentially affected by a variety of genetic conditions, including autoimmune diseases, and this work has guided additional research output from the Amalfitano laboratories. He holds the Osteopathic Heritage Foundation endowed university chair, is a professor of pediatrics, microbiology and molecular genetics and was the director of MSU's Clinical and Translational Sciences Institute. An MSU and MSUCOM alumnus, Amalfitano is a prolific investigator, he has been a primary or contributing author on over 100 peer-reviewed journal publications, contributed to eight book chapters, nearly 100 scientific abstracts and has served on the editorial board of more than a dozen journals in addition to roles as scientific advisor or grant reviewer, the latter inclusive of NIH study sections. He has been awarded millions of dollars in extramural funding from the US government (primarily NIH), national foundations (MDA, AMDA), and corporate sponsors.
Forms:
Awards:
We are pleased to announce that two first and second-place awards will be presented during the MSRD Awards Ceremony on August 5, 2021, for outstanding research. Eligibility is limited to students who were admitted and fully participated in the Summer Research Experience.
Judging:
We have included a copy of the judging rubric within the forms section above. Presentations will be judged according to the following criteria:
Quality of the abstract (abstracts must be written by students)
Content of presentation
Organization of content
Delivery and clarity of presentation
Depth of knowledge of student presenters
Ability to respond to questions
Questions should be directed to the MSRD Chair:
Steven J. Ontiveros, MBA, PhD
Associate Professor, Department of Anatomy and Cell Biology
Direct Office: (575) 674-2331
Direct Email: sjontiveros@burrell.edu
Research Office: (575) 674-2338
Research Office Email: research@bcomnm.org