The 2022 Medical Student Research Day (MSRD) will be held on Saturday, August 13, 2022. The event will consist of a morning poster session, selected oral presentations by MSRD award finalists and a keynote lecture. The event is open to the public and oral presentations will be simulcast via ZOOM.
Burrell medical students engaged in research and creative scholarship at Burrell College or affiliated institutions, or under the guidance of a Burrell College faculty member are encouraged to participate. Judging will be reserved for presentations of research projects that were conducted within the 2022 Summer Research Experience.
Download the MSRD_2022 Abstract Book
General Information:
Event Highlights:
9:00 a.m.: Opening Ceremony (Lecture Hall 1, Room 160)
9:30 a.m.: Poster Presentations. (Lecture Hall Atrium) – See Abstract Book for Details
12:00 p.m. Lunch Break
1:00 p.m. Keynote Lecture: The Endlessly Fascinating Story of Malaria Pathogenesis, Terrie Taylor, D.O., University Distinguished Professor, Michigan State University
2:00 p.m. Poster Competition Award Finalists Presentations
3:45 p.m. Award Announcements and Presentations
CLICK HERE at the time of the event to access the Zoom simulcast
[Meeting ID: 669 449 6920 Passcode: 233890]
Keynote Speaker:
Meet our Keynote speaker!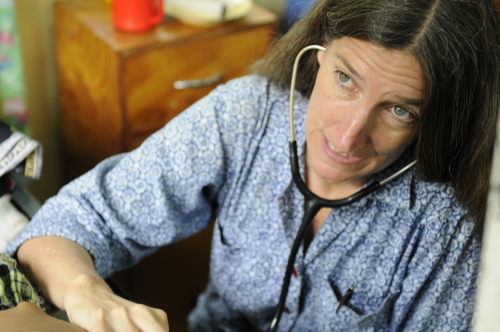 Terrie Taylor, D.O.
University Distinguished Professor, Tropical Medicine
Department of Osteopathic Medical Specialties
Michigan State University College of Osteopathic Medicine
Terrie Taylor's battle against malaria, which she refers to as the "Voldemort of parasites," has been waged since 1986. An internationally recognized scientist and physician, Terrie spends six months of the year in the African nation of Malawi, conducting malaria research and treating patients, the vast majority of whom are children. The Blantyre Malaria Project, established by Terrie and Malcolm Molyneux, has carried out outstanding research and patient care in the area of pediatric malaria, specifically cerebral malaria, a syndrome in which the brain is involved.
Questions should be directed to the MSRD Chair:
Harald M. Stauss, M.D., Ph.D.
Director of Student Research & Professor of Pharmacology
Direct Office: (575) 674-2327
Direct Email: hstauss@burrell.edu
Research Office: (575) 674-2338
Research Office Email: research@burrell.edu