Eastern New Mexico Regional Academic Center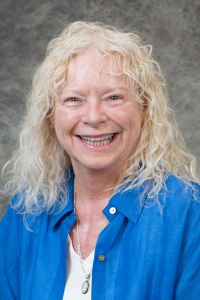 RN, The Nighingale School of Nursing
BA, McMaster University
MD, University of Western Onterio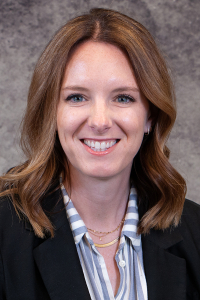 Regional Academic Center Coordinator
BS, Texas Tech University
Meet a Preceptor and Student from the Eastern NM Regional Academic Center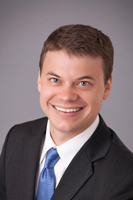 Dr. Bryan Cross is originally from Oklahoma. He attended the Nova Southeastern University College of Osteopathic Medicine in Fort Lauderdale, Florida and completed a residency in proctologic surgery at Community Health Network in Indianapolis, Indiana. He is a board certified proctologist practicing in Hobbs, New Mexico. His primary interests are prevention of colon cancer, colonoscopy with advanced polypectomy, and treatment of common anorectal disorders. In his free time, Dr. Cross enjoys spending time with friends and family and watching Texas football.
"During residency, I enjoyed training junior residents, interns and students. I was very fortunate to have attendings that really took an interest in teaching me as a young surgeon, and I hope to pass that same enthusiasm along. Osteopathic physicians have a long history of taking care of their own, and passing their knowledge and skills along to future physicians. Practicing medicine in a rural or remote area can be very different and present unique challenges when compared to the typical urban setting where access to virtually any service is abundant. The best way to get future physicians interested in working in these areas is to directly expose them to these settings. The students assigned to the Eastern NM RAC will have opportunities for more direct involvement, one-on-one teaching, and hands-on experiences that students often lose out on when there is a hierarchy of multiple trainees at large academic centers. At our facility, we expect students to gain robust exposure to standard of care medicine with the unique challenges of being in a rural setting. Instead of having a surgeon who only does hernias, and another who only does bariatrics, students will see the same attending perform a myriad of services, and also get exposure to critical thinking that is unique to rural areas."
Alexander Lam is from Houston, Texas. He graduated from Texas A&M University where he double majored in biomedical science and entomology. Lam is currently serving in the United States Air Force and said, "Nearly every service member that I've come across from infantryman to pilots have vouched for the benefits of Osteopathic Manipulative Treatment. As a future military physician, it's a tool I look forward to using often." At Burrell College of Osteopathic Medicine, Lam has been actively involved in the Student Government Association and the Military Medicine Club. He also participates in activities for the Pediatrics Club and the American Medical Women's Association. He is interested in exploring the roles of entomology (study of bugs and insects) and anthropology in medicine, and through his career in the Air Force, he hopes to become a pilot and to one day be a flight surgeon/astronaut for NASA.
"Clinical rotations are like the light at the end of the tunnel for us as students who have spent two years in the classroom learning about thousands of diseases and drugs all in preparation for this moment. I'm excited to finally have the opportunity to be hands on with patients. I'm extremely excited to become part of the community in Eastern New Mexico. I think it's an incredible opportunity to get training in a rural area. Giving back to the community has always been a big part of my life. I am where I am today because of all the contributions that have come from the support of my family, friends, coaches, teachers, and mentors. I look forward to not only becoming a member of the medical community in Eastern NM, but also integrating in the community as a whole through volunteer work."
Additional Clinical Teaching Site Locations:
Artesia
Carlsbad
Clovis
Hobbs
Lovington
Roswell