El Paso Regional Academic Center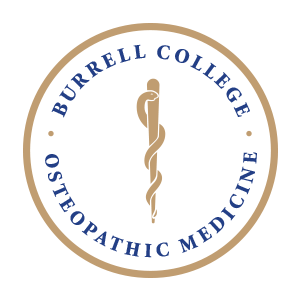 BA, Texas A&M University
DO, Touro College of Osteopathic Medicine California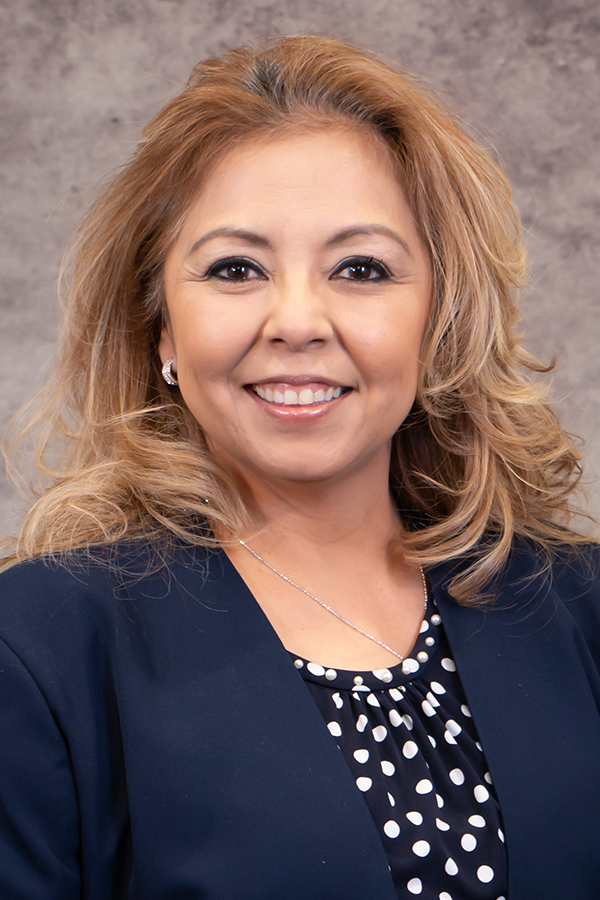 Regional Academic Center Coordinator
BS, University of Texas El Paso
BBM, Unversity of Phoenix
*The El Paso RAC capacity is 30 students. Due to provisions with the College's Certificate of Authority in Texas, 90% of the students assigned to the El Paso RAC will be Texas residents and/or Dona Ana County residents.
Meet a Preceptor and Student from the El Paso Regional Academic Center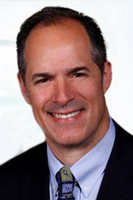 Dr. Luis Urrea is a second generation physician who returned home to serve the greater El Paso area in 1996. He received his medical degree from University of Texas Southwestern Medical School in Dallas, Texas where he also completed an internship in general surgery and residency in orthopaedic surgery. Following a Sports Medicine fellowship at the Steadman Hawkins Clinic in Vail, Colorado, he joined the El Paso Orthopaedic Surgery Group. He is board certified by the American Board of Orthopaedic Surgeons, has fellowship training in sports medicine, and specializes in arthroscopy, knee and shoulder surgery, and total knee and shoulder joint replacement. He has been in practice for 22 years and is fluent in Spanish. He serves as team physician for the UTEP Athletic Department and EPCC and collaborates with athletic trainers as the orthopaedic team consultant for many high schools. He is deeply committed to the healthcare of Texans. Through organized medicine he advocates for our patients and profession. He is a past president of the El Paso County Medical Society and serves on committees and boards of EPCMS, Border Health Caucus, Texas Medical Association, Texas Orthopaedic Association and the Del Norte ACO. He is actively involved in teaching residents and medical students and promotes medicine as a career to high school and college students. The greatest joy in his life is to travel, ski, and experience life with his wife of 20 years, Barbara, and their three wonderful children.
"Being a preceptor is a way to give back to the profession that has been so good to me. I have had wonderful preceptors during medical school and residency and even in practice, so I hope to help others in fulfilling their needs to become a better doctor. In my practice, they'll work in a private, community-based practice that focuses on sports medicine and knee and shoulder problems. They'll see the gamut of ages, from young student athletes to weekend warriors to arthritis in the aging population. Students working in El Paso will be exposed to a bi-cultural community and learn how to communicate in both English and Spanish. They'll learn to understand the cultural differences that exist in our region so those won't impede them in their ability to care for people. Being a second generation El Paso physician, I hope to help teach and motivate students to not only become great doctors, but stay in this community that is in such need of physicians. In El Paso, we have a little over half the number of physicians per capita as compared to the rest of the state. The Southwest region is a gem that hasn't been discovered by many and all of us together in the medical profession want to help our younger brethren so hopefully they will stay and help take care of the community."
Carlos Yeelot was born in El Paso, Texas and grew up frequently crossing the border to visit family in Juarez, Mexico. He attended the University of Texas El Paso where he studied biomedical sciences. After graduation, he worked as a scribe in the Emergency Department at Sierra Medical Center, and he completed a six-week internship at MD Anderson Cancer Center in Houston, Texas. At Burrell College of Osteopathic Medicine, he is involved in the American College of Osteopathic Emergency Physicians, the Student American Academy of Osteopathy, the Latino Medical Student Association, and the Student Government Association. He enjoys traveling, running, and playing soccer, and he hopes to become a coach one day. Yeelot never uses an alarm clock and he has never had even a single cup of coffee in his life. He is very interested in Emergency Medicine, but is open to exploring other specialties during clinical rotations. He plans to practice medicine in the El Paso/Las Cruces region, to include providing healthcare across the border in Mexico.
"I am most looking forward to the overall clinical experience. This is what medicine is all about—being at the bedside and learning from live interactions with patients and colleagues. To give back to the region that saw me grow up and do clinical rotations in the same hospital I was born in is an exceptional opportunity. As a high school student, I volunteered at these hospitals during my summer breaks because I was interested in medicine. To be back in those same operating rooms and patient clinics where my dream began is a special blessing for me. Now, my responsibilities are at a different level. It is my turn to put to action all I have learned. It is like closing the loop but, at the same time, a continuation of a story that once began in this region. To the El Paso, Las Cruces, and Ciudad Juarez communities which have given me an education and seen me grow, it is truly an honor to now be closer to my dream of becoming a physician."