Las Cruces Regional Academic Center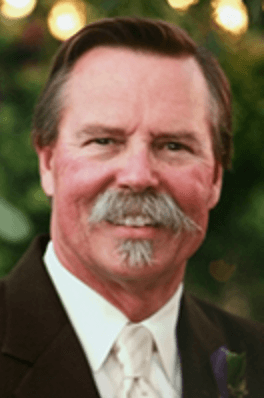 BS, University of New Mexico
MS, New Mexico State University
DO, Kansas City College of Osteopathic Medicine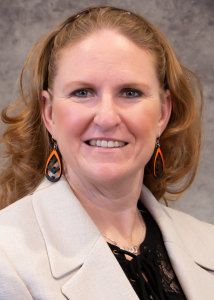 Regional Academic Center Coordinator
BS, Blackhills State University
BE, El Paso Community College
Meet a Preceptor and Student from the Las Cruces Regional Academic Center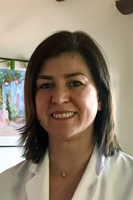 Dr. Maidana-Paz was born in Argentina. She attended the Universidad del Salvador, a Catholic medical school in Buenos Aires, and then completed a four year internal medicine residency and served one year as chief resident at Hospital Aleman in Buenos Aires. After moving to Miami Beach, Florida in 2003, she completed another internal medicine residency, as well as another year serving as chief resident at Mount Sinai Medical Center. She moved to Las Cruces in 2007. She is married to Dr. Axel Zagler and they have two daughters, ages nine and six, and two cats.
"I decided to become a preceptor because I enjoy teaching. During training, I had the pleasure of teaching nursing and medical students, as well as junior residents. I also taught principles of evidence-based medicine in Argentina. I find it highly rewarding to teach the new generation. Students completing their clinical rotations in Las Cruces will be exposed to patients with a wide variety of clinical conditions and the unique socioeconomic circumstances of this region. Students working at my office will understand the importance of building a long term relationship with the patients. They will be expose to patients with very complex acute and chronic medical problems, preventive care, and coordination of care. I'm looking forward to helping students gain knowledge and experience as we treat the patients. It is a great honor to participate in the formation of the next generation and maybe my own next primary care doctor!"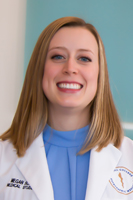 Megan Sofka is a native of Las Cruces, New Mexico. She attended the University of New Mexico where she studied biology with a German minor and graduated with double honors. She is a certified basic Emergency Medical Technician (EMT). She spent four years shadowing at a Level I Trauma Center where she became interested in osteopathic medicine while working with a pediatric emergency medicine physician. She enjoys spending time with family and used to be a concert cellist in a symphony that had only medical professionals and researchers. At Burrell College of Osteopathic Medicine, Sofka is a National Liaison Officer for the Student Osteopathic Surgical Association, a member of the Sigma Sigma Phi honorary fraternity, and is involved in the Student American Academy of Osteopathy, the BCOM Integrative Medicine Student Organization, and the BCOM Surgery Club. She is a recent recipient of the Hunt Family Foundation Paso del Norte Scholarship.
"The clinical rotations are a time to spread my wings and attempt to take flight with the knowledge I have acquired in the classroom during the first two years. I am excited to implement what I have learned on an actual patient. I feel incredibly honored to be creating a positive influence in my hometown. I try to speak to local high schools, especially teenage girls, about my journey to medical school, because I want to put a face on that a dream of becoming a physician and let them know that it is achievable. On a career level, I think affecting another person's health in a beneficial manner can help them continue working to support their family and provide a positive sense of wellbeing. Currently I am undecided on what medical specialty I want to go into, but clinical rotations will create a better sense of what I hope to pursue. I hope to practice medicine in the Las Cruces area."
Additional Clinical Teaching Site Locations:

Alamogordo
Anthony
Deming
Hatch
Holloman
Santa Teresa
Silver City